How to be able to sit close during class to the person you love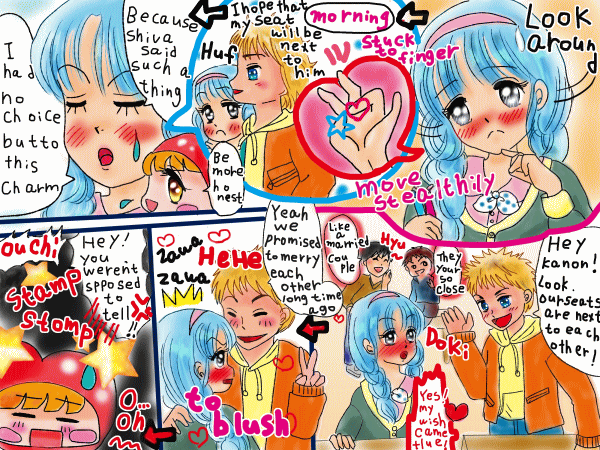 Illustration

 「夢宮 愛」  

Website

 Small room of Aichin

Japanese ←→ Japanese & English ←→ English

Translation ちいさな翻訳屋さん
・Items necessary
 Blue inked pen、 Pink inked pen

・Procedure
 Draw a blue star on your left thumb and draw a pink heart on your right thumb.

 Stick both of your thumb together and attach the drawings and wish to be close to the person you love.

・Important point
 This charm is used only for girls.

 It is better to do the charm right before the seats are changed.