・Your personality
 You're a chancer and have a lot of balls and great deal of curiosity.
 You provide direction well and have potential to be a leader.
 Lead a team and it'll show its full colors.
 You're enough strong to unlock your own future. You'll accomplish a big dream in the future.

・Predict your love life
 You can be relaxed in front of him and talk with. You'll make approaches so well to him and have good relations.
 Don't think about anything. You should act as what you think.
 You shortly have good relations with him. You feel the relations as comfortable and the friendship between you and him will be long.

・Friends
 You care about your friends and treasure them.
 Friends are attracted to you and they will be your lifelong close friends.
 Talk to someone for the first time and number of your friends will increase more and more.

・Your lucky months and dates
 January and November, also the 7th and the 25th of each month.

・Compatible boyfriend type
 Find a boy who seriously works on everything.
 With you support, he'll be nice guy.

・How you should approach a boy who was born on the date
 He's gentle and popular among girls. However, he's not so interested in taking up with girls.
 You should keep talking to him until he becomes paying attention to you.
 His favorite type is a "Soothing girl."
4k(2880×2162)  4k whole body(2160×2880)  Nurie(2880×2160)  Nurie whole body(2160×2880)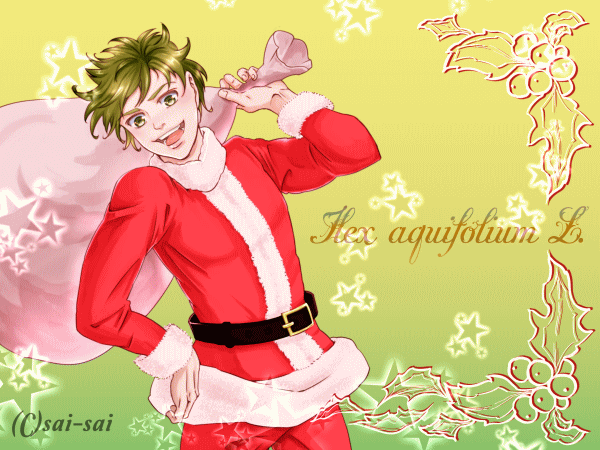 イラスト sai-sai  運営サイト sai-sai「イラスト」「コミック」 ※無断転載禁止
・How to gain good luck
 Your lucky color olive    Color sample   
 Your lucky spot Brick house
 Your lucky fashion style Dress
 Your lucky number 1.37.64
 Your lucky item Gloves
 Your lucky food Soda
 Your birth flower and the language of the flower Christmas holly nsight.  → Flower photo

・Compatible job for you
 Working with a team will be suitable for you.
 e.g. a Creative director, an Architect, etc.

・One-point advice to make yourself more charming
 Improve your luck with beautiful hands.
 Take care of your nails and using moisturizing cream frequently.