Hukumusume fairy tale collection > Foreign language (English) > Aesop's Fables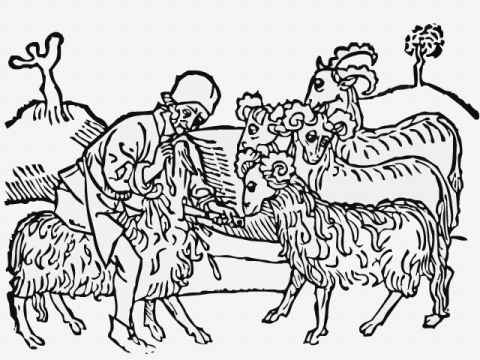 The Sheared Sheep

(Aesop's Fables)

Translation ちいさな翻訳屋さん


Japanese(にほんご) ・ English(えいご) ・ Chinese(ちゅうごくご)

Japanese & English ・Japanese & Chinese
 When a person was shearing fleece unskillfully, the sheep said to the shearing person.

"Hey, if you want my fleece, shear and leave it a bit longer.

 If you want my meat, kill me in an instant.

 In any case, don't fiddle me by poking and pulling me over and over."



 This story is the one

 to tell for those who are unskillful at what they do.
The end