Born February 29
4k(2880×2160)  Nurie(2880×2160)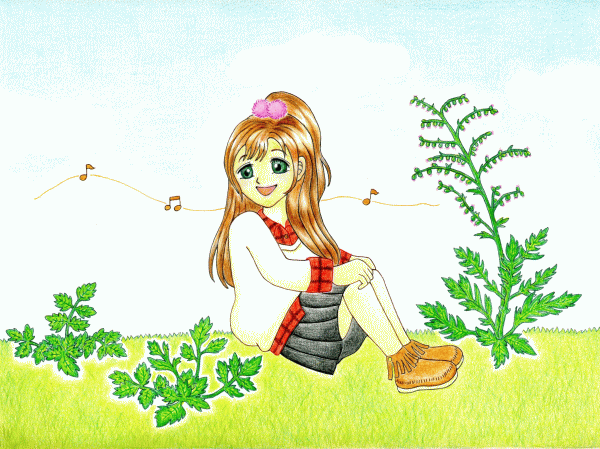 イラスト さっち ※無断転載禁止

Japanese ←→ Japanese & English ←→ English

Translation ちいさな翻訳屋さん
・Your personality
 You're honest with yourself, cheerful character and accommodating.
 When you're told something to do, you get the task right without a disgusting look.
 You have been lucky since childhood and very psychic.

・Predict your love life
 You're marriage-oriented and do for your love.
 Happy face of boy makes you feel happy.
 You long for a storybook romance and are easily caught up in sweet words.

・Friends
 As you're accommodating, a lot of friends get together with.
 Sometimes bully comes onto you.
 When you're in trouble, your friends will help you.

・Your lucky months and dates
 March and June, also the 11th and the 29th of each month.

・Compatible boyfriend type
 Find a boy who treasures family and friends. You'll build your happy home with him.

・How you should approach a boy who was born on the date
 This birthday boy is also accommodating and does for others.
 If you ask him some advice, he thinks seriously. You should willingly have a talk with him.
 His favorite type is a "Family-oriented girl."

・How to gain good luck
 Your lucky color cobalt blue    Color sample   
 Your lucky spot Locker room
 Your lucky fashion style Twin tail
 Your lucky number 4.22.31
 Your lucky item Sewing set
 Your lucky food Pizza
 Your birth flower and the language of the flower Felon herb. Peace.  → Flower photo

・Compatible job for you
 Find a job such as doing home-making and you'll show your ability.
 For example, seamstress, children's nurse.

・One-point advice to make yourself more charming
 Your psychic power will more increase by using star-shaped accessories.