Hukumusume fairy tale collection > Foreign language (English) > Aesop's Fables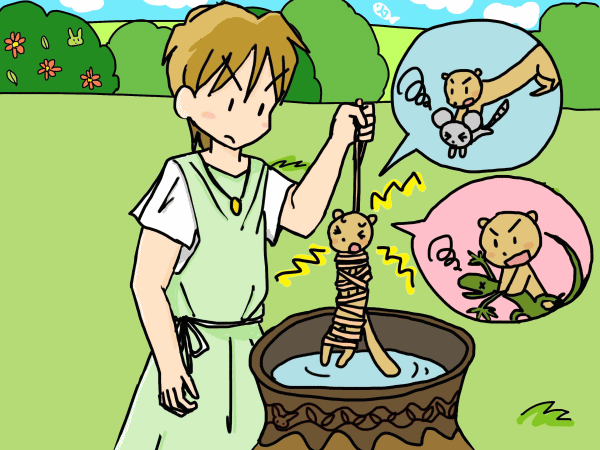 Illustration myi
The Captured Weasel

(Aesop's Fables)

Translation ちいさな翻訳屋さん


Japanese ・ English ・ Japanese & English
 A man captured a weasel with a trap, and tied it up.

 Then he tried to drown the weasel by putting it into a crock filled with water.。

 However, the weasel said,

"What a horrible thing you're trying to do to me!

 You benefit from mice and even lizards."

 Then the man answered back,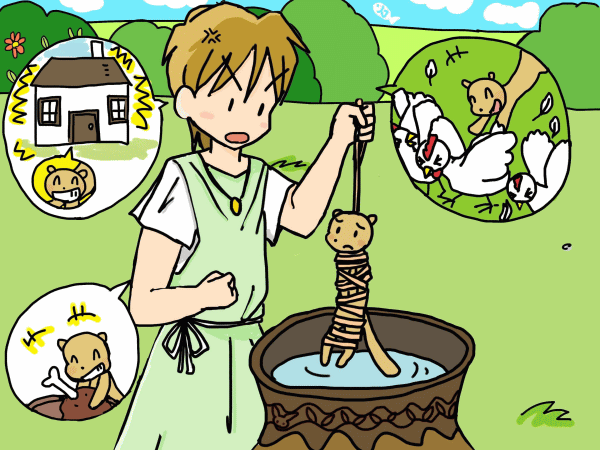 "Yeah, what you're saying is right.

 But they are also doing lots of bad things such as chocking off chickens, messing up houses all over, and opening meat containers.

 They do lots of bad things rather than good things, so that's why I'm killing you."



 To those who consider themselves good people

 despite doing far more bad things than good things, this story is worth while to tell.
The end