Born January 1
4k(2880×2160)  4k whole body(2160×2880)  Nurie(2880×2160)  Nurie whole body(2160×2880)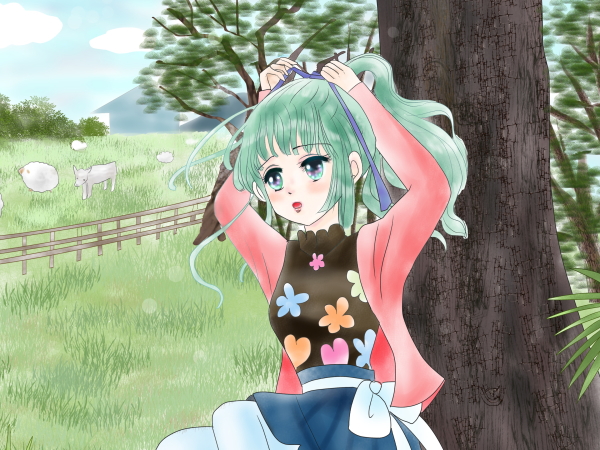 Illustration 「夢宮 愛」  Website Small room of Aichin ※無断転載禁止

Japanese ←→ Japanese & English ←→ English

Translation ちいさな翻訳屋さん
・Your personality
 You clearly have your own opinion.
 You do what you want to do and don't care what others think of you.
 It's better to act instinctively and not to think about this or that.

・Predict your love life
 You're awkward in romance. Falling in love with a boy, you have difficulty in approach him.
 You have no idea what to do. You sometimes twist his tail despite yourself.
 It's better to confess your true feeling not in word but in a letter.

・Friends
 You easily make friends with others.
 However, you put a high priority on your interest and do what you want to do. Your friends might think of you as selfish or cold fish.
 It's better to refrain from doing your interest and pay attention to your friend's interest.

・Your lucky months and dates
 January and April, also the 1st and the 24th of each month.

・Compatible boyfriend type
 Find an understanding boy.
 If you get a boy who does what he wants to do, you'll conflict each other every day.

・How you should approach a boy who was born on the date
 He's so interested in riddles and mysterious things.
 Being suggestive is more effective than doing general approach.
 His favorite type is a "Family-oriented girl."
 How do you think of giving him your handmade sweet stuff?

・How to gain good luck
 Your lucky color burnt umber    Color sample   
 Your lucky spot Farm
 Your lucky fashion style Leggings
 Your lucky number 2.11.47
 Your lucky item Sneaker
 Your lucky food Pudding
 Your birth flower and the language of the flower Pine. Perpetual youth and longevity.  → Flower photo

・Compatible job for you
 You'll show your ability in such jobs you can capitalize your instinct and leverage.
 e.g. a TV director, a Music Producer, etc.

・One-point advice to make yourself more charming
 Improve your luck by putting on athletic shoes and socks in the same color.