・Your personality
 You're kind to put a high priority on your friends than yourself.
 You delight to make plans and make an effort diligently.
 Make and compete with rivals and you'll show your hidden ability.

・Predict your love life
 You're afraid of romance but can't stop yourself once you fall in love.
 Don't be hurry to express your love or you'll fail.
 You're good at small talk, so you should go on a date to such as amusement parks than to watching movies.
 
・Friends
 You have strong fellow-feeling and help for friends who are bullied.
 You're so big-sisterly and others long for you. Many friends will get together.

・Your lucky months and dates
 May and June, also the 3rd and the 21st of each month.

・Compatible boyfriend type
 You're designing. An easygoing boy not as you will be suitable for you.
 You'll become easygoing as him and he'll become designing as you.

・How you should approach a boy who was born on the date
 He's smart and a man of action. However, he's slow in romance.
 Keep your friendship for a while and wait for the moment he feels romance.
 His favorite type is a "Quiet girl."
4k(2880×2160)  4k whole body(2160×2880)  Nurie(2880×2160)  Nurie whole body(2160×2880)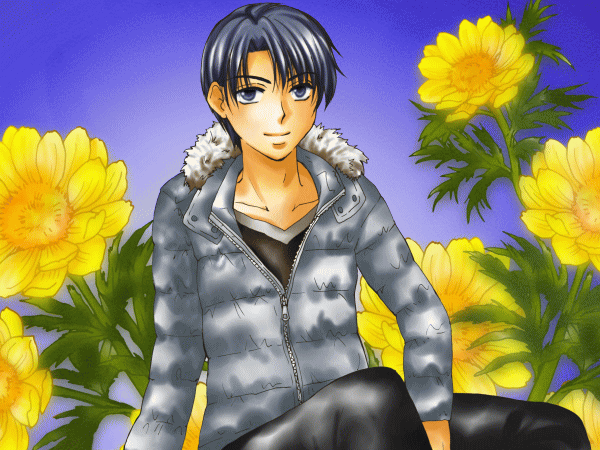 イラスト 荒駒るみ  運営サイト eRu★Art ※無断転載禁止
・How to gain good luck
 Your lucky color silver grey    Color sample   
 Your lucky spot Post office
 Your lucky fashion style Short boots
 Your lucky number 4.13.22
 Your lucky item Pocket book
 Your lucky food Coffee
 Your birth flower and the language of the flower Pheasant's eye. Bringing happy.  → Flower photo

・Compatible job for you
 You're earnest and designing. Such jobs as dealing money are suitable for you.
 e.g. a tax accountant, a Banker, etc.

・One-point advice to make yourself more charming
 Dressing up your foot is your charm.
 Every time you should keep your shoes shine.