Born April 25
4k(2880×2160)
4k whole body(2160×2880)
Nurie(2880×2160)
Nurie whole body(2160×2880)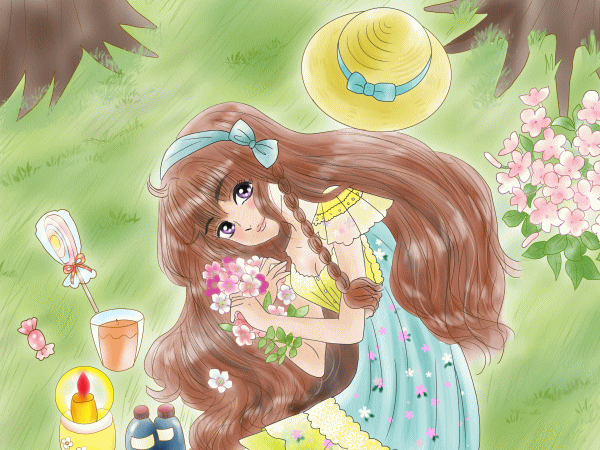 Illustration 「夢宮 愛」  

Website

 Small room of Aichin ※無断転載禁止

Japanese ←→ Japanese & English ←→ English

Translation ちいさな翻訳屋さん
・Your personality
 You are an intelligent and pure-hearted animal lover.
 You are artistic and have the best talent in the class from music to art.
 Being a perfectionist, no matter how long it takes, you never give up until you are satisfied.
 Talking to people is not your favorite thing to do, but you have very pretty voice.

・Predict your love life
 Although you normally treat boys in a cool way, you go really soft on a boy you like.
 If you feel too shy to ask a boy out, get your friends' help.

・Friends
 Because you are not a good talker, you are not so good at making friends.
 However, you have many good friends because of your sincere and caring nature.
 Even after you grow up and get married, your friendship will last.

・Your lucky months and dates
 May and November, also the 7th and the 25th of each month.

・Compatible boyfriend type
 You never tolerate cheating.
 You need a sincere boy who'll never betray you.

・How you should approach a boy who was born on the date
 He is interested in girls but too shy to make a move.
 Girls need to lead him.
 He looks after his girlfriend with all his heart.
 His favorite type is a "Assertive girl."

・How to gain good luck
 Your lucky color lemon yellow    Color sample   
 Your lucky spot Forest
 Your lucky fashion style Head band
 Your lucky number 2.56.92
 Your lucky item Aroma goods
 Your lucky food Candy
 Your birth flower and the language of the flower Phlox Agreement  → Flower photo

・Compatible job for you
 A serious perfectionist like you can do jobs that handles money.
 e.g. a tax accountant, a Certified public accountant, etc.

・One-point advice to make yourself more charming
 Volumize your hair using hair accessories, and you will become a better talker.