Born September 3
4k(2880×2160)  4k whole body(2160×2880)  Nurie(2880×2160)  Nurie whole body(2160×2880)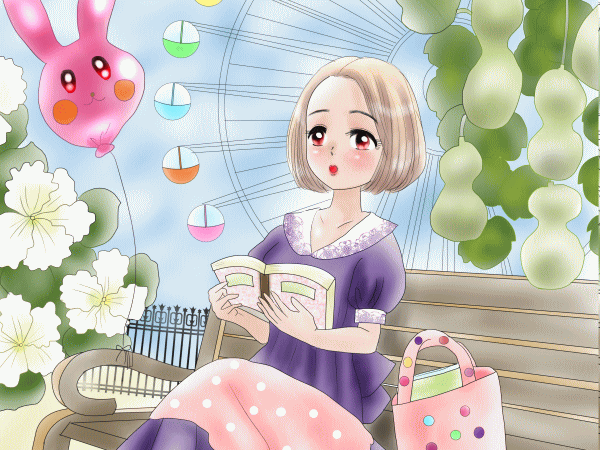 Illustration 「夢宮 愛」  Website Small room of Aichin ※無断転載禁止

Japanese ←→ Japanese & English ←→ English

Translation ちいさな翻訳屋さん
・Your personality
 You are an honor student to make a constant effort.
 You are good at switching your mind.  You are the person who concentrates on study in class and enjoys after school to the fullest.
 You are kind to help a person in trouble.

・Predict your love life
 As you are embarrassed to be known that you are in love, you pretend not to have an interest in him.
 Because of that, he might hate you.
 You are very lucky in love, and you will be all right if you are honest with yourself.

・Friends
 As you are a earnest hard worker, you are highly trusted by friends.
 Increase the number of friends by doing class works together with them.

・Your lucky months and dates
 January and September, also the 3rd and the 21st of each month.

・Compatible boyfriend type
 You are compatible with a boy, who is good at switching his mind, just like you.

・How you should approach a boy who was born on the date
 He is a bit woman-hater and is not very good at dealing with his emotion.
 Though he truly loves you, he might show a cool attitude towards you on purpose.
 Keep his friendship for a while, and do not rush to tell him your love.
 His favorite type is a "Girl who will always believe in you."

・How to gain good luck
 Your lucky color pansy    Color sample   
 Your lucky spot Amusement park
 Your lucky fashion style Polka-dot pattern
 Your lucky number 3.57.93
 Your lucky item Crystal ball
 Your lucky food Broccoli
 Your birth flower and the language of the flower Gourda Peace  → Flower photo

・Compatible job for you
 As you are good at switching your mind, you are suited to a job which you express various information to people.
 e.g. an Announcer, a Radio personality, etc.

・One-point advice to make yourself more charming
 Put on polka-dot one-piece, and you will be luckier in love.