Born September 21
4k(2880×2160)  4k whole body(2160×2880)  Nurie(2880×2160)  Nurie whole body(2160×2880)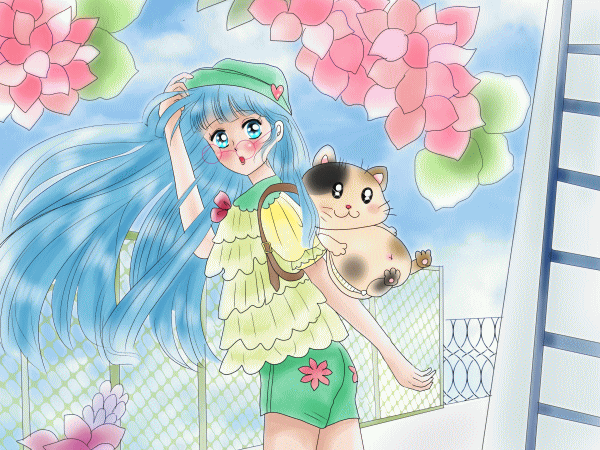 Illustration 「夢宮 愛」  Website Small room of Aichin ※無断転載禁止

Japanese ←→ Japanese & English ←→ English

Translation ちいさな翻訳屋さん
・Your personality
 You're a smart girl with a lovely smile.  You're keen on fashion.
 You're such a good talker, your conversation attracts people.
 You're moody, so you have a selfish aspect.

・Predict your love life
 As you're seeking love of destiny, you seldom fancy the boys who you usually see around.
 Even when someone confesses his feeling towards you, if you don't feel anything special like "destiny," you'll simply say "No."
 Even so, if the boy dates other girl after that, you'll feel jealous.

・Friends
 You'd rather be with someone, with whom you get along, than having a good time with a large group of friends.
 You and your friends deepen your friendship by talking about your future dream.
 You're compatible with people older than you.

・Your lucky months and dates
 May and September, also the 21st and the 30th of each month.

・Compatible boyfriend type
 For your boyfriend, you should find someone who is good at talking, just like you.

・How you should approach a boy who was born on the date
 You have to be sincerely in love with him.  Otherwise, even if you confess your love to him, he won't trust you.
 Once he trusts you, though, he'll sincerely take care of you.
 His favorite type is a "Serious girl but who has some surprise up her sleeves."

・How to gain good luck
 Your lucky color mint green    Color sample   
 Your lucky spot Roof top
 Your lucky fashion style Denim
 Your lucky number 3.12.75
 Your lucky item Food sample
 Your lucky food Dry fruit
 Your birth flower and the language of the flower Japanese arrowroot. Healing.  → Flower photo

・Compatible job for you
 You're such a good talker, you should find a job where you take the leadership.
 e.g. a TV director, an Announcer, etc.

・One-point advice to make yourself more charming
 Open your eyes wide open, and your smile will be even more lovely.