Born November 29
4k(2880×2160)  4k whole body(2160×2880)  Nurie(2880×2160)  Nurie whole body(2160×2880)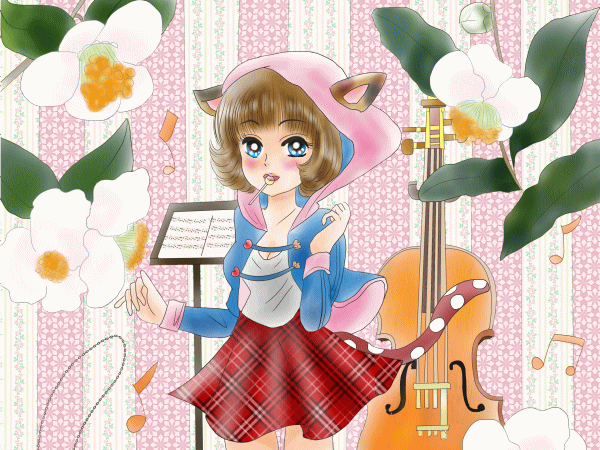 Illustration 「夢宮 愛」  Website Small room of Aichin ※無断転載禁止

Japanese ←→ Japanese & English ←→ English

Translation ちいさな翻訳屋さん
・Your personality
 You're so expressive like a little kitten.  You're a cute girl.
 You're a bit moody, but you're attentive and considerate for your friends.
 You're kind and look after everyone nicely.  For your friends you're just like their elder sister.

・Predict your love life
 You enjoy being in love like playing a game.  You'll, therefore, not confess your love right away but observe him carefully and think of tactics.
 Even when someone turns your love down, you won't be down but make use of the experience for your next opportunity.

・Friends
 You're such a good talker, you'll naturally have friends.
 Your personality has so many aspects, your friends might be a bit confused.  You're still attentive and considerate for your friends, so they'll be nice to you.

・Your lucky months and dates
 July and December, also the 10th and the 29th of each month.

・Compatible boyfriend type
 You're compatible with a younger-brother-type of boy who behaves demanding to you.

・How you should approach a boy who was born on the date
 He has no courage to talk to girls first, but he constantly wishes to have a chat with them.
 You should talk to him first and make fun of him in a friendly way.
 His favorite type is a "Girl you can depend on."

・How to gain good luck
 Your lucky color blue    Color sample   
 Your lucky spot Music room
 Your lucky fashion style Denim
 Your lucky number 4.22.58
 Your lucky item Silver accessory
 Your lucky food Raspberry
 Your birth flower and the language of the flower Tea. Reminiscences.  → Flower photo

・Compatible job for you
 As you're attentive and look after people nicely, you should find a job, in which you can make use of the traits.
 e.g. a Airline ground staff, a Promotional model, etc.

・One-point advice to make yourself more charming
 You smile, which can show part of your white teeth, is charming.