Hukumusume fairy tale collection > Classical stories of the world > September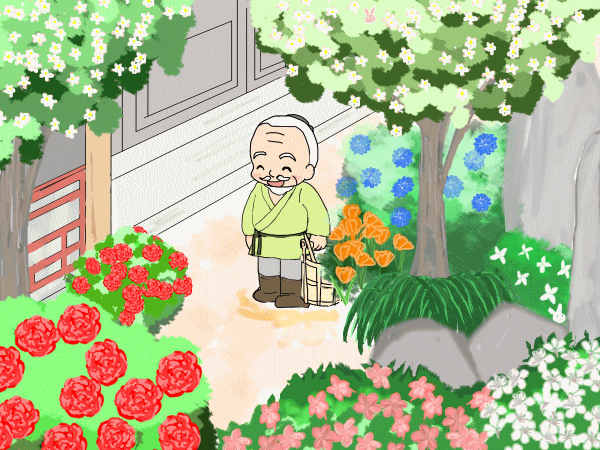 illustrator myi   blog sorairoiro

An old man who loves flowers
Old stories of Chinese

Japanese ← → English ← → Japanese&English

Translation ちいさな翻訳屋さん
 Once upon a time, there was an old man who loved flowers.
 He always planted a lot of flowers in the garden.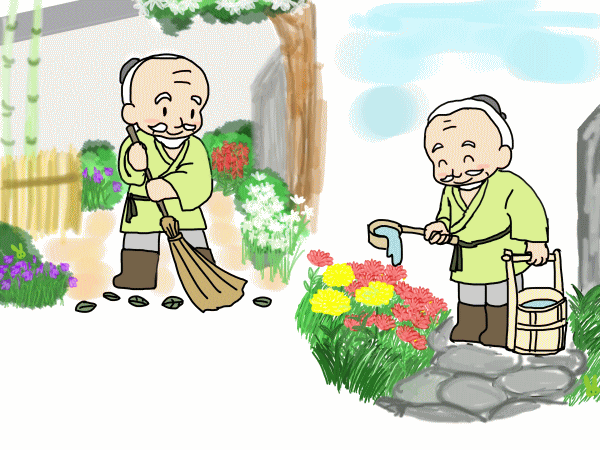 Every early morning, he cleaned the garden and watered all of woods and grasses.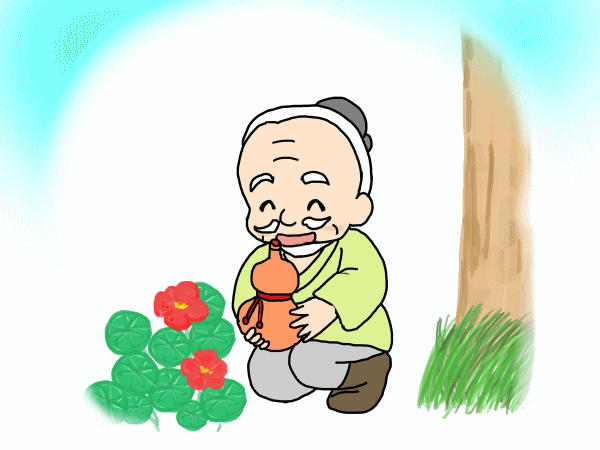 When he found flowers beginning to bloom, he bowed to flowers and offered liquor.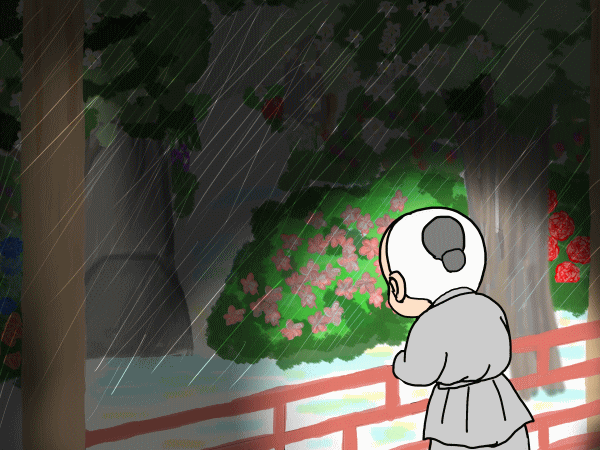 When it's pouring rain or blowing hard,he woke up even midnight and kept an eye on the garden.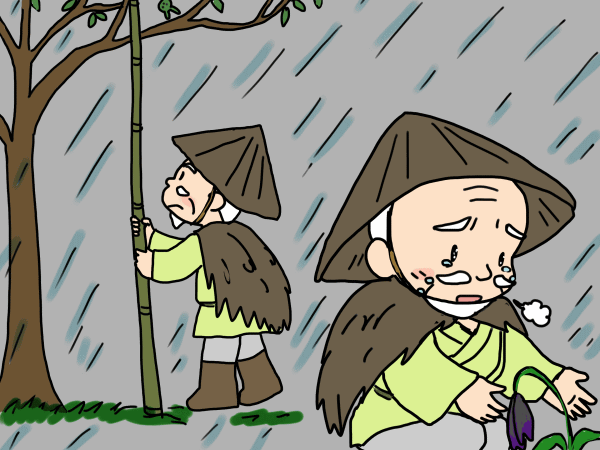 hen he found a branch which is going to break off, he splinted it with a bamboo.
 When he saw flowers which have withered or fallen,
 he used to say 'That's so sad.' and shed tears with a sigh.
 He swept up the fallen petals, rinsed one of each,
 put them in a crock and buried in the ground.
 It's a funeral for flowers.
 He loved flowers so much.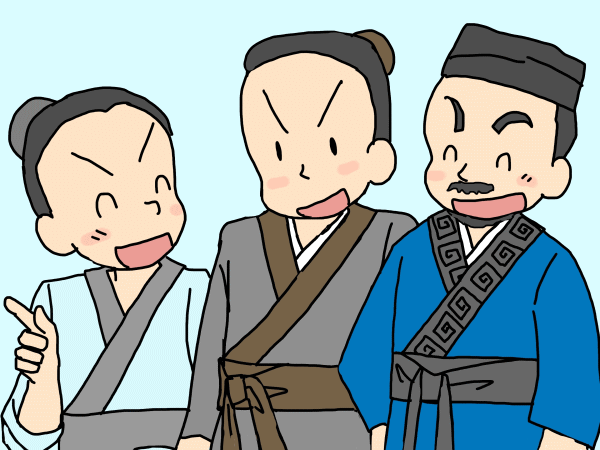 One day, violent men passed by the old man's house.
'Hey, it is a house of an old man who is crazy for flowers. Let's go inside.'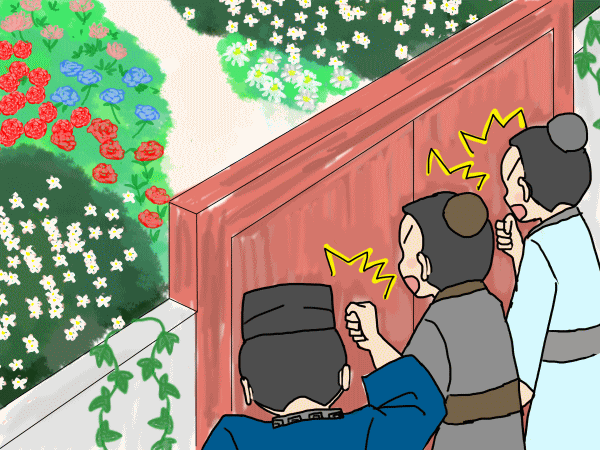 Violent men knocked the door.
'Hey, Let us see your flowers in the garden!'
 He had no choice but took them to the garden.
 There were peonies blooming at their best.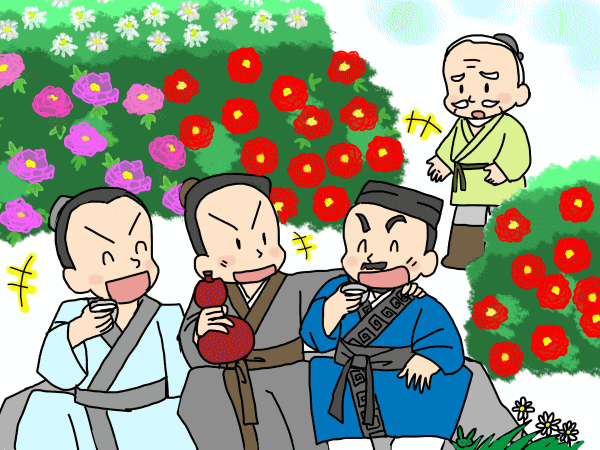 However, violent men didn't see any flowers and began to drink.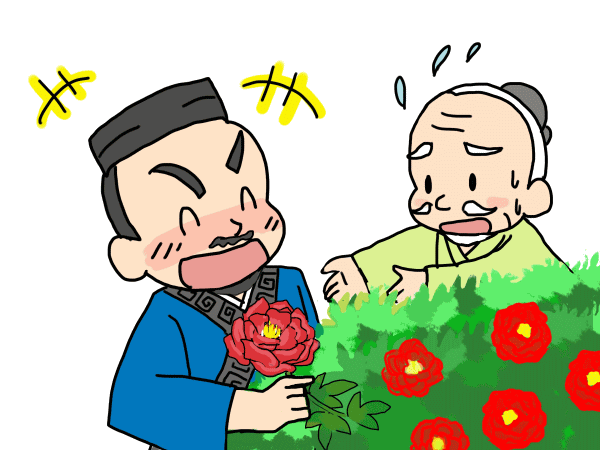 One of them was drunk and about to pick the branch of peonies.
 The old man was astonished and cried
'Oh no, please stop it. I'm so sorry for flowers.'
 he wanted to end their mischievous behavior,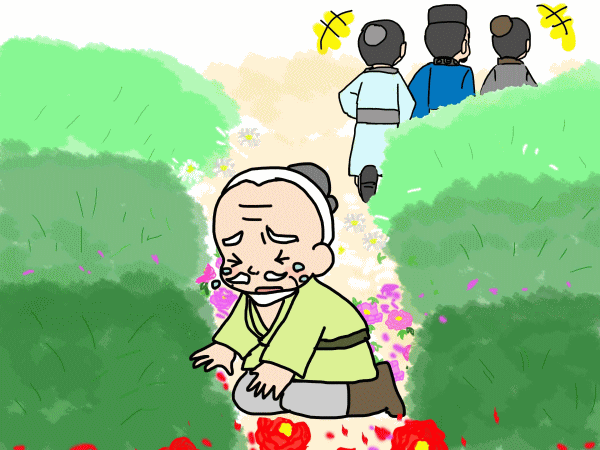 'Shut up! Look at this!'
 They broke all the stem of the peonies and went out the garden with laughter.
 The old man shed many tears when he saw flowers were broken into pieces.
'Oh, poor flowers.'
 And then,
'Can you hear me?'
 He heard a gentle voice.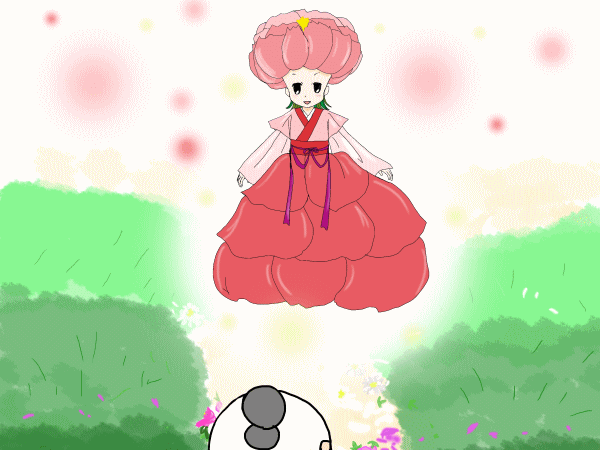 When he turned around, a beautiful flower nymph was standing there.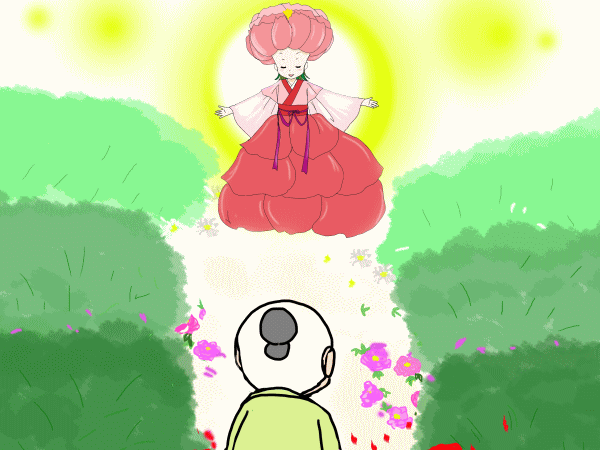 'You don't have to be so sorry.I'll make them back to the original.'
 the flower nymph said and suddenly disappeared.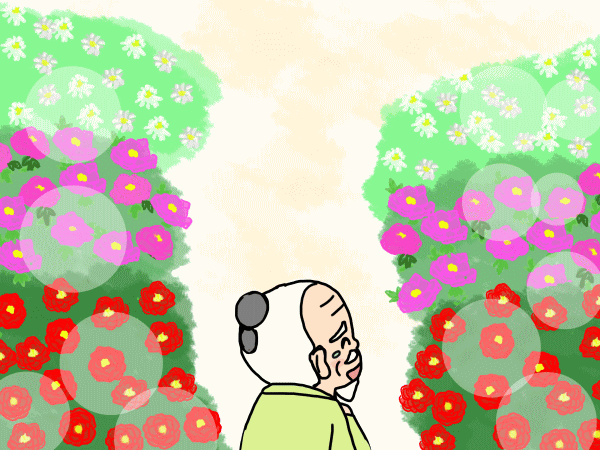 He saw the flowers, they turned back to the same before without knowing when.Every flower bloomed much more beautiful than before.
'I'm relieved. That's great.Thank you so much for helping me, nymph.'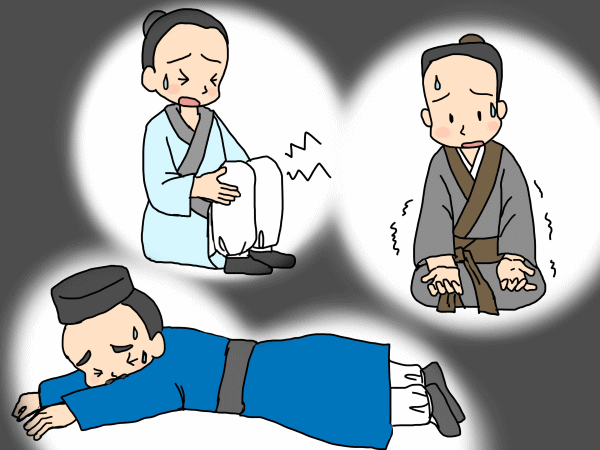 Afterwards, it was said that the violent men had a disease that they were unable to move arms and legs.

 The old man lived happily ever after surrounded by his favorite flowers.
The End
(Click here to return)

Hidden characters