Born February 4
4k(2880×2160)  4k whole body(2160×2880)  Nurie(2880×2160)  Nurie whole body(2160×2880)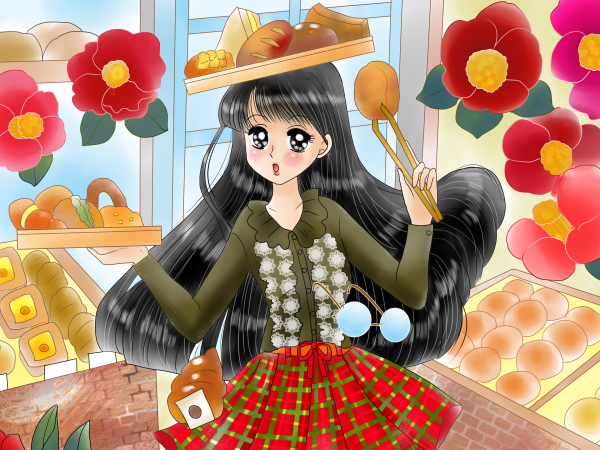 Illustration 「夢宮 愛」  Website Small room of Aichin ※無断転載禁止

Japanese ←→ Japanese & English ←→ English

Translation ちいさな翻訳屋さん
・Your personality
 You usually take your own way as a princess.
 It depends on you whether others think of you as unique or selfish.
 When others think of you as selfish, refrain from egoistic behavior or you might get picked on.

・Predict your love life
 You long for a fateful encounter and might misguidedly mistake a small thing for your fateful encounter.
 You tend to get into a relationship not because you love him but you long for romances.
 Your luck in love is on your side. Just be patient there will be a nice encounter before long.

・Friends
 You care about your friends. However, friends may leave you if you express your egoism.
 Be a little more shy, and you will make a lot of friends.
 Think of friends before you act, and your friendship will last long.

・Your lucky months and dates
 June and September, also the 4th and the 13th of each month.

・Compatible boyfriend type
 Find someone like a younger brother who encourages you to help him.
 When he relies on you, you show your ability to protect him.

・How you should approach a boy who was born on the date
 This birthday boy is also preppy.
 He is a little selfish however he cares about friends.
 It's better to keep the friendship with him longer than usual.
 His favorite type is a "Obliging girl."

・How to gain good luck
 Your lucky color olive    Color sample   
 Your lucky spot Bakery
 Your lucky fashion style Mini skirt with Checkered pattern
 Your lucky number 6.42.96
 Your lucky item Eye glasses
 Your lucky food Mille-feuille
 Your birth flower and the language of the flower Camellia. Moderate virtue.  → Flower photo

・Compatible job for you
 You have a keen sense of money. You will be successful in job such as managing money.
 For example, Banker, Insurance agent.

・One-point advice to make yourself more charming
 It's attractive going through the motion of having your head bent.
 Practice in front of a mirror.