Born March 1
4k(2880×2160)  4k whole body(2160×2880)  Nurie(2880×2160)  Nurie whole body(2160×2880)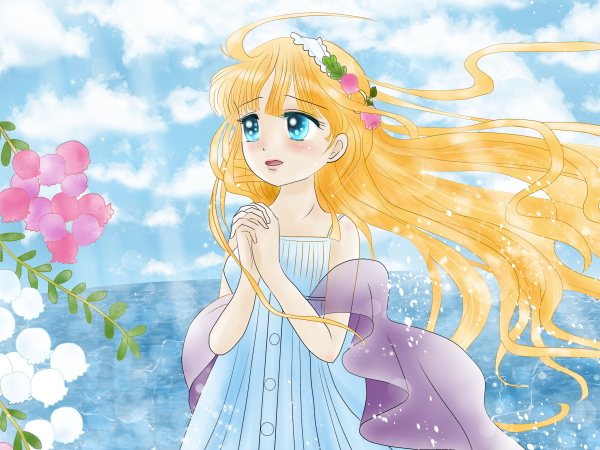 Illustration 「夢宮 愛」  Website Small room of Aichin ※無断転載禁止

Japanese ←→ Japanese & English ←→ English

Translation ちいさな翻訳屋さん
・Your personality
 You're a challenger having a lot of guts and no fear of failing.
 As you're good at reading the situation and make others laugh and pleased.
 You also have a kind spirit and help others in trouble.

・Predict your love life
 You become friends with your love, perfectly natural.
 Becoming his friends, you find yourself as his lover.
 You do for your love and are so marriage-oriented.

・Friends
 As you're so lucky in friendship, you should unconsciously have a lot of friends.
 The more you have chances to meet others such as club activity and culture lesson the more you get a lot of friends.

・Your lucky months and dates
 April and July, also the 1st and the 19th of each month.

・Compatible boyfriend type
 You're serious about romance. Find a boy considering serious romance as you.

・How you should approach a boy who was born on the date
 He's searching for a girl friend. However, he doesn't approach because he's shy.
 You should approach him.
 He's tactile so you should actively touch his shoulders and back.
 His favorite type is a "Honest and kind girl."

・How to gain good luck
 Your lucky color mauve    Color sample   
 Your lucky spot Bay area
 Your lucky fashion style Dress
 Your lucky number 4.22.85
 Your lucky item Aroma goods
 Your lucky food Marshmallow
 Your birth flower and the language of the flower Erica Rest.  → Flower photo

・Compatible job for you
 Find a job such as entertaining people by reading the situation.
 For example, Geisha,TV personality.

・One-point advice to make yourself more charming
 Speak with your mouth wide open and others will be favorably impressed.