Born March 3
4k4k(2880×2160)  4k whole body(2160×2880)  Nurie(2880×2160)  Nurie whole body(2160×2880)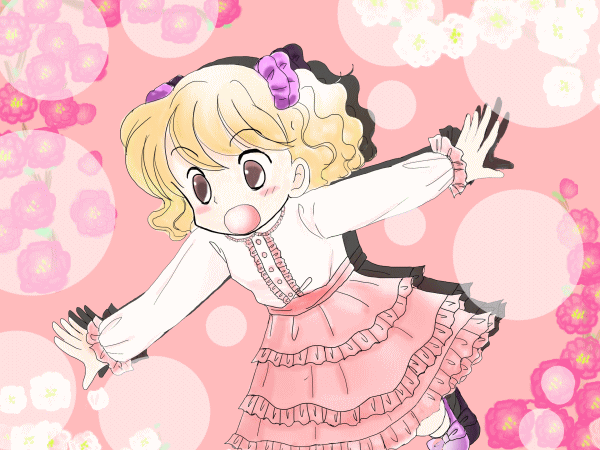 イラスト myi  運営サイト sorairoiro ※無断転載禁止

Japanese ←→ Japanese & English ←→ English

Translation ちいさな翻訳屋さん
・Your personality
 You're neophilia; source to send information about newie.
 You're a bit of a scatterbrain. Your friends worry about and take care of you.
 You have great concentration and reflexes.

・Predict your love life
 You're naturally careless. That might lead you to misfortune. You sometimes fail at a critical moment.
 Have the benefit of your friends, and your success probability will increase.
 Smile every day, and your luck in love increases more and more.

・Friends
 You have charm making others want to protect you. Your friends take care of you in various ways.
 Getting something done, don't forget to say Thank You.
 Just a brief thanks makes your friends to protect you moreover.

・Your lucky months and dates
 March and June, also the 3rd and the 21st of each month.

・Compatible boyfriend type
 As you're goosey, accommodating and kind boy will be good.

・How you should approach a boy who was born on the date
 This birthday boy is also naturally careless.
 It's better to treat him as younger brother.
 His favorite type is a "Active girl."

・How to gain good luck
 Your lucky color peach    Color sample   
 Your lucky spot General store
 Your lucky fashion style Scrunchie
 Your lucky number 6.15.33
 Your lucky item Portable scissor
 Your lucky food English tea
 Your birth flower and the language of the flower Hana peach. Enamored.  → Flower photo

・Compatible job for you
 Such job as getting physical activity and outside duty are suitable for you.
 For example, Gym instructor,Promotional model.

・One-point advice to make yourself more charming
 Fine skin is your charm.
 Keep your skin bouncy with hip bath.