Born March 17
4k(2880×2160)  4k whole body(2160×2880)  Nurie(2880×2160)  Nurie whole body(2160×2880)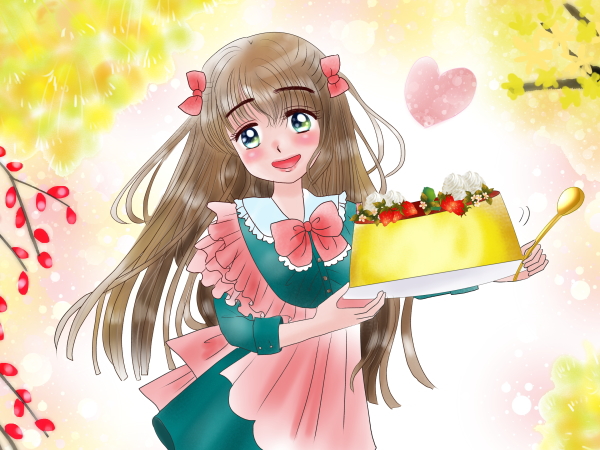 Illustration 「夢宮 愛」  Website Small room of Aichin ※無断転載禁止

Japanese ←→ Japanese & English ←→ English

Translation ちいさな翻訳屋さん
・Your personality
 You always smile sweetly and are actually hard worker.
 You're romantic and spare no effort to make your dreams come true.
 Be fashionable and develop your speaking ability, and you'll become more attractive.

・Predict your love life
 Once you fall in love, you'll keep your mind on him.
 As you can't be honest to your feeling and express your love to him, you sometimes play trick to him.
 Believe him you chose, and you should express your love to him in abandon.
 He certainly accepts your one-track love.

・Friends
 You spare no effort for your friends and always think how to give pleasure to them.
 So there must be friends longing for you.
 Take care to have an amusing conversation, and more friends will get together.

・Your lucky months and dates
 January and November, also the 8th and the 17th of each month.

・Compatible boyfriend type
 A romantic boy as you will be good.
 Talk about your dreams each other, and your relationship will be improved.

・How you should approach a boy who was born on the date
 He's interested in romance. However, he's shy and quiet in front of a girl he loves.
 You should talk to him.
 His favorite type is a "Genuine and sensitive girl."

・How to gain good luck
 Your lucky color peacock green    Color sample   
 Your lucky spot Convenience store
 Your lucky fashion style Shirt with frills
 Your lucky number 2.29.56
 Your lucky item Rabbit sticker
 Your lucky food Pudding
 Your birth flower and the language of the flower Cornus officialis Sieb. Continuance.  → Flower photo

・Compatible job for you
 As you'll be romantic into adulthood, such jobs giving others dreams will be good.
 For example, Cartoonist,Theme park staff.

・One-point advice to make yourself more charming
 Get straight and smooth-textured hair, and your luck in love will be improved.