Born March 21
4k(2880×2160)  4k whole body(2160×2880)  Nurie(2880×2160)  Nurie whole body(2160×2880)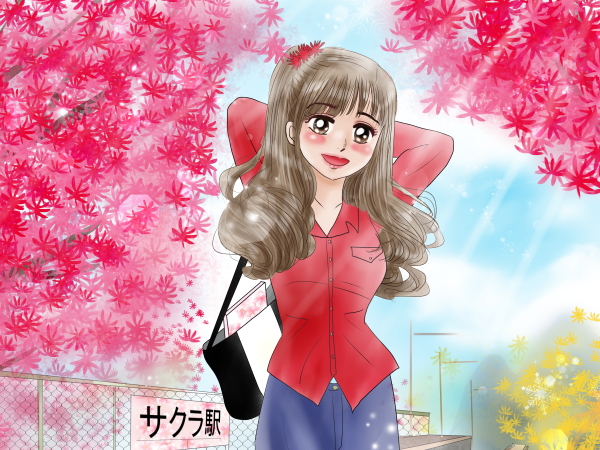 Illustration 「夢宮 愛」  Website Small room of Aichin ※無断転載禁止

Japanese ←→ Japanese & English ←→ English

Translation ちいさな翻訳屋さん
・Your personality
 You're cheerful girl and good at making conversation.
 You're with a strong sense of justice. You can't leave your friend who is bullied alone.
 You like a challenge so much and try various kinds of things.
 However, you might be easily bored.

・Predict your love life
 You're so possessive of boys.
 Even if you have rivals, you're not care. You'll never give up until you get the boy.
 You're so conversable, and if you have a boyfriend, he might get jealous of you while you enjoy conversations with other boys.

・Friends
 Your talent for making conversation increases your friends more and more.
 You think of your friends as good rivals than buddy-buddy.
 Compete with your friends in various fields, and you'll get many accomplishments.

・Your lucky months and dates
 April and June, also the 3rd and the 21st of each month.

・Compatible boyfriend type
 Find a conversable boy as you.
 You two might endlessly talk with each other.

・How you should approach a boy who was born on the date
 He makes efforts to be attractive to girls, however, he watches out for girls in his heart.
 If you become aggressive, he despises you. You should play with him as a friends and increase conversation time little by little.
 His favorite type is a "Refined lady."

・How to gain good luck
 Your lucky color red    Color sample   
 Your lucky spot Station
 Your lucky fashion style Denim skirt
 Your lucky number 6.60.87
 Your lucky item White smart phone
 Your lucky food Ice cream
 Your birth flower and the language of the flower Hamamelis japonica. Duende.  → Flower photo

・Compatible job for you
 Find a job to capitalize on your conversation ability.
 For example, Announcer,Voice actor.

・One-point advice to make yourself more charming
 Put on one pint clear red accessory, so as to increase your charm.