Born March 27
4k(2880×2160)  4k whole body(2160×2880)  Nurie(2880×2160)  Nurie whole body(2160×2880)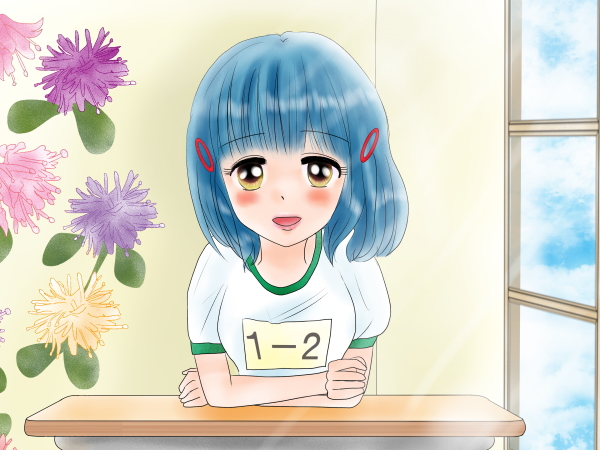 Illustration 「夢宮 愛」  Website Small room of Aichin ※無断転載禁止

Japanese ←→ Japanese & English ←→ English

Translation ちいさな翻訳屋さん
・Your personality
 When you find your goal, you show great ability to take action.
 You're so positive and usually looking for fun.
 You sometimes stop thinking being in foggy state.

・Predict your love life
 You always think about romance and most of your time you are falling in love with someone.
 However, you're weak in communication with boys and seldom get any boyfriends.
 Get advice from friends in love or study behavior of your friends in love.

・Friends
 You have a talent for getting on together with friends and everyone loves you.
 You're easily affected by others and try friends' hobbies.
 You should make a lot of friends with who are good at studying and sports.

・Your lucky months and dates
 April and August, also the 18th and the 27th of each month.

・Compatible boyfriend type
 As you're always falling in love with someone, a passionate boy will be suitable for you.

・How you should approach a boy who was born on the date
 He's not interested in conventional girls. He prefers girls having something special skill.
 Show him your special ability.
 His favorite type is a "Warmhearted girl."

・How to gain good luck
 Your lucky color green    Color sample   
 Your lucky spot Class room
 Your lucky fashion style Short pants
 Your lucky number 3.12.66
 Your lucky item Eye drop
 Your lucky food Waffles
 Your birth flower and the language of the flower Heloniopsis orientalis. Hope.  → Flower photo

・Compatible job for you
 You should capitalize your talent for getting on together with your friends. Such jobs as communicate with others will be suitable for you.
 For example, Nurse,Promotional model.

・One-point advice to make yourself more charming
 Improve your luck with teary eyes.
 It's effective to put in eye drops before going to bet.