Born March 28
4k(2880×2160)  4k whole body(2160×2880)  Nurie(2880×2160)  Nurie whole body(2160×2880)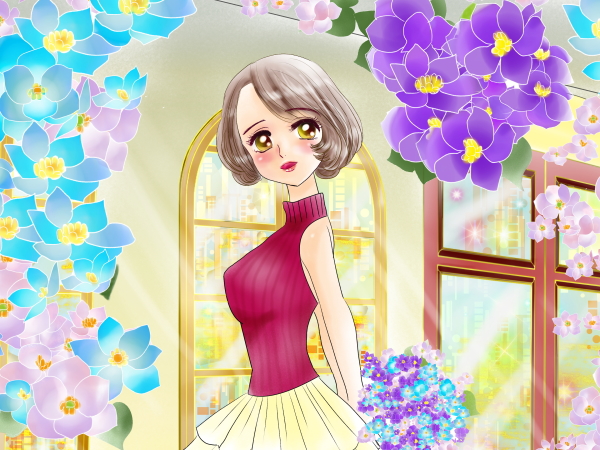 Illustration 「夢宮 愛」  Website Small room of Aichin ※無断転載禁止

Japanese ←→ Japanese & English ←→ English

Translation ちいさな翻訳屋さん
・Your personality
 You're simple-heated, friendly girl.
 You're delight in praise and make effort to get praised by others.
 You have strong mind and speak out what you want to say. Even if you're in the face of opposition, you overcome that.

・Predict your love life
 You enjoy romance as though it were a game.
 You're always dispassionate and enjoy his reaction to your suggestive attitude.
 You have ability to grow your boyfriend up as your favorite.

・Friends
 You have many friends who long for your strength to speak out what you think.
 You show your specialty to make your friends delight.
 Keep your individuality and you wouldn't be in trouble with friends.

・Your lucky months and dates
 April and December, also the 10th and the 28th of each month.

・Compatible boyfriend type
 Find a strong-willed boy you have difficulty with manipulating.
 With him your romance will be long with feeling like first live.

・How you should approach a boy who was born on the date
 He hates buddy-buddy girls.
 Refrain from aggressive approach and you should keep distance and watch him.
 His favorite type is a "A big-hearted girl who will understand ones selfishness."

・How to gain good luck
 Your lucky color ruby red    Color sample   
 Your lucky spot New Café
 Your lucky fashion style Short hair
 Your lucky number 4.49.76
 Your lucky item Diary
 Your lucky food Curry
 Your birth flower and the language of the flower Jeffersonia dubia. Constraint.  → Flower photo

・Compatible job for you
 Find a job to allow you to state your opinion and be there for others.
 For example, Insurance agent,Layer.

・One-point advice to make yourself more charming
 Improve your luck with scent of red fruits.