Born March 31
4k(2880×2160)  4k whole body(2160×2880)  Nurie(2880×2160)  Nurie whole body(2160×2880)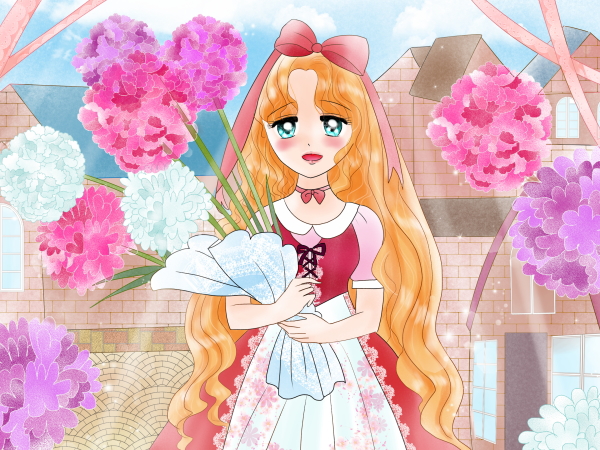 Illustration 「夢宮 愛」  Website Small room of Aichin ※無断転載禁止

Japanese ←→ Japanese & English ←→ English

Translation ちいさな翻訳屋さん
・Your personality
 You have a strong sense of responsibility and you're earnest and reliable.
 As you're smart and carful, you seldom get tricked by others.
 You're energetic and lead others strongly.

・Predict your love life
 You think of yourself not interested in boys. However, you're so easily falling in love with someone.
 Even if a boy just only to pick up something you dropped for you, you'll be attracted.
 When you're suddenly expressed his love, you might accept him even if you don't know him so much.

・Friends
 As you have strength to lead others, friends get together with without conscious.
 As you're earnest, your friends trust you.
 Your friends will support you at different situations.

・Your lucky months and dates
 April and September, also the 13th and the 31st of each month.

・Compatible boyfriend type
 Find a reliable, strong boy.

・How you should approach a boy who was born on the date
 This birthday boy also has strength to lead others. He hates to be lead by girls.
 As he's reliable, you should better to rely on him.
 His favorite type is a "Quiet and serious girl, who will follow you."

・How to gain good luck
 Your lucky color pearl grey    Color sample   
 Your lucky spot Water Fall
 Your lucky fashion style Stripe patterns
 Your lucky number 7.16.79
 Your lucky item Hand towel
 Your lucky food Vegetable
 Your birth flower and the language of the flower Armeria Lily.  → Flower photo

・Compatible job for you
 As you're energetic and have a strong sense of responsibility, you'll show your ability such jobs as   journalistic work.
 For example, Reporter,Announcer.

・One-point advice to make yourself more charming
 Smooth-textured hair is your charm.
 After your bath, dry your hair well.