Born April 11
4k(2880×2160)
4k whole body(2160×2880)
Nurie(2880×2160)
Nurie whole body(2160×2880)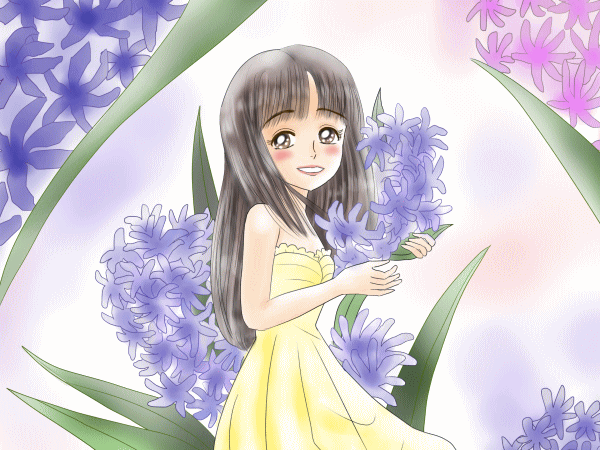 Illustration 「夢宮 愛」  

Website

 Small room of Aichin ※無断転載禁止

Japanese ←→ Japanese & English ←→ English

Translation ちいさな翻訳屋さん
・Your personality
 You're a girl with lovely smile.  You soothe other people.
 You have strong sensibility and you're good at expressing yourself.
 You can be successful in acting performance, etc.

・Predict your love life
 Once you fall in love, you'll take a straightforward attitude.  You might confess your love to him immediately.
 As you're good at expressing your emotion, you can convey your feelings to him very well.
 You're very loyal and supportive, so once you start dating boys, they won't break up with you.

・Friends
 Being attracted to your soothing personality, a lot of friends will surround you.
 You're good at sensing the atmosphere and behaving well, so your friends can enjoy themselves.  That's why your friends look happy when they're with you.

・Your lucky months and dates
 April and July, also the 11th and the 29th of each month.

・Compatible boyfriend type
 You should select a boy who is as loyal and supportive as you are.
 If you find that type of boyfriend, you two might even get married.

・How you should approach a boy who was born on the date
 He is a very kind and caring boy.
 When it comes to catching his heart, you must have a lot of love competitors.
 Don't hesitate, or somebody else will get him.  If you love him, you should take action quickly.
 His favorite type is a "Family-oriented girl ."

・How to gain good luck
 Your lucky color chocolate    Color sample   
 Your lucky spot Room with a mirror
 Your lucky fashion style Yellow dress
 Your lucky number 6.60.96
 Your lucky item Diary
 Your lucky food Pasta
 Your birth flower and the language of the flower Hyacinth. Sports  → Flower photo

・Compatible job for you
 As you have strong sensibility, you should get a job, by which you can express yourself.
 e.g. a Actress, a Voice actor, etc.

・One-point advice to make yourself more charming
 Put on red accessories and you'll increase your soothing charm even more.