Born June 10
4kサイズ(2116×1587)  全身4kサイズ(2160×2880)  塗り絵(2160×1620)  塗り絵全身(2160×2880)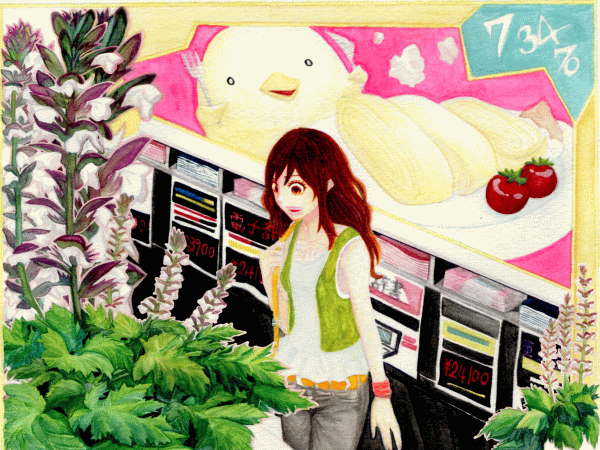 イラスト 和穗かなた   運営サイト ここあ ※無断転載禁止

Japanese ←→ Japanese & English ←→ English

Translation ちいさな翻訳屋さん
・Your personality
 You're good at talking people into doing you a favor.  Your charm attracts people.
 When you're in trouble, your family and friends quickly support you.  You're actually capable, though, of sorting things out on your own.
 You're so smart and good at detecting things, you might even make your dream come true without making too much effort.

・Predict your love life
 You're so lucky in love, you're adored by boys.
 Except, you only go out with strange boys, so maybe you don't have a good eye for boys.
 When it comes to love, you're like a diabolic little girl, who bullies boys deliberately.

・Friends
 You have a charm to attract people, so your friends will naturally come around you.
 As you tend to seek unique friends, you might make friends from overseas by emailing them.

・Your lucky months and dates
 April and June, also the 10th and the 28th of each month.

・Compatible boyfriend type
 As you have a bad habit like bullying boys, you should find someone cheerful.  Then, he can keep smiling even when you're mean to him.

・How you should approach a boy who was born on the date
 As the boys who were born on the date are very lucky in love, they are always adored by girls.
 It can be quite tough to win his love among your competitors.
 The strategy called "Tsun-dere" can be effective, which is, to pretend you're not interested in him most of the time, but sometimes, you turn very friendly towards him.
 His favorite type is a "Girl who knows how to use her puppy-dog eyes."

・How to gain good luck
 Your lucky color snow white    Color sample   
 Your lucky spot Large electrical appliance store
 Your lucky fashion style Black denim
 Your lucky number 7.34.70
 Your lucky item Electronic organizer
 Your lucky food Egg
 Your birth flower and the language of the flower Acanthus Art.  → Flower photo

・Compatible job for you
 As you're good at gaining information from others, you should select a job, in which you can make good use of the trait.
 e.g. a Reporter, a Editor, etc.

・One-point advice to make yourself more charming
 The length of your nails is the key to make your fingers attractive.
 Your nails should not be too long or too short.  The ideal nails should be egg-shaped.