Born September 9
4k(2880×2160)  4k whole body(2160×2880)  Nurie(2880×2160)  Nurie whole body(2160×2880)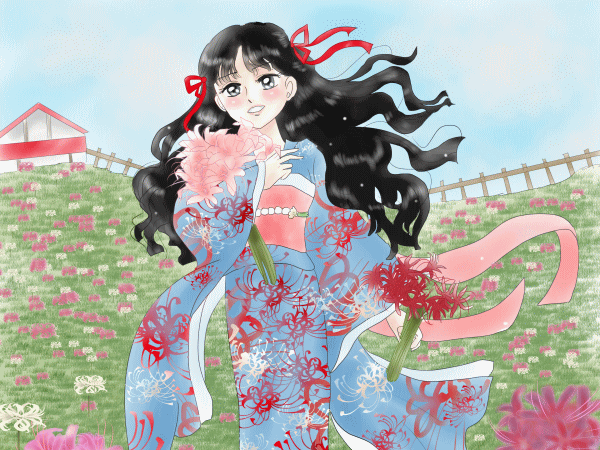 Illustration 「夢宮 愛」  Website Small room of Aichin ※無断転載禁止

Japanese ←→ Japanese & English ←→ English

Translation ちいさな翻訳屋さん
・Your personality
 You are a hard worker who challenges on difficult tasks.
 You always have future in your mind and realize your dream when you grow up.
 You are independent and rarely depend on your friends.

・Predict your love life
 You tend to choose someone with high standards.
 You make lots of mistakes trying to meet the standards, but you'll learn from the mistakes and get better at it.
 Being rejected once or twice won't stop you.

・Friends
 You hate wrongdoing and try to help people being bullied.
 Your friends appreciate your toughness and kindness.

・Your lucky months and dates
 April and August, also the 1st and the 19th of each month.

・Compatible boyfriend type
 A boy who's as hardworking as you is good for you.

・How you should approach a boy who was born on the date
 He is not willing to date even when a girl he likes asks him out.
 Maybe he doesn't want to be teased by his friends.
 You should keep trying even if he rejects you.
 His favorite type is a "Optimistic girl."

・How to gain good luck
 Your lucky color sky blue    Color sample   
 Your lucky spot Farm
 Your lucky fashion style Mini skirt
 Your lucky number 9.36.99
 Your lucky item Pressed flower
 Your lucky food Raspberry
 Your birth flower and the language of the flower Licoris reminiscence  → Flower photo

・Compatible job for you
 You have ability to realize big dreams, so aim for a big job.
 e.g. a Doctor, a Politician, a Company president, etc.

・One-point advice to make yourself more charming
 Show bare legs even when it's cold and appeal your vitality.