Born November 26
4k(2880×2160)  4k whole body(2160×2880)  Nurie(2880×2160)  Nurie whole body(2160×2880)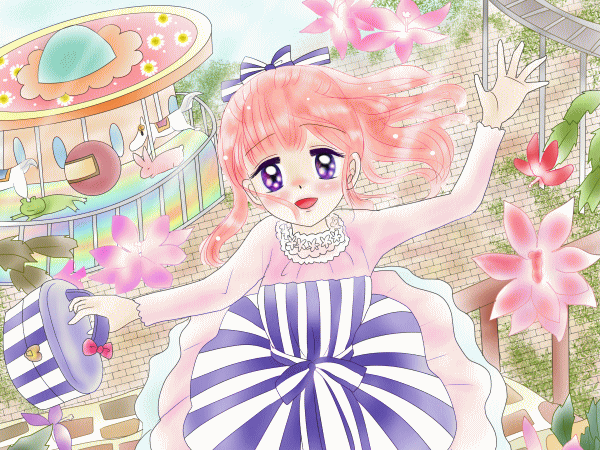 Illustration 「夢宮 愛」  Website Small room of Aichin ※無断転載禁止

Japanese ←→ Japanese & English ←→ English

Translation ちいさな翻訳屋さん
・Your personality
 You're a romanticist who loves being in a fantasy world.
 You don't find it difficult to do your school subjects as well as your private lessons.  You just make constant efforts at your own pace.
 You have an ability to forecast the future, so you seldom fail.

・Predict your love life
 You prioritize your own dreams over love.  You're not very interested in boys.
 You'll start being aware of love only after someone confesses his love to you.
 Once you start being aware of your love, you'll, as always, work hard until you eventually start dating him.

・Friends
 You're so considerate for your friends, you help them out when they're in trouble.
 Therefore, they trust you.
 Whenever your friends ask you out, you'll try to say yes.  You'll, therefore, have friends on various occasions.

・Your lucky months and dates
 January and December, also the 12th and the 26th of each month.

・Compatible boyfriend type
 For your boyfriend, you should find someone who enjoys being a hard worker like you.

・How you should approach a boy who was born on the date
 The boys, who were born on the date, also prioritize their own interest over love.
 If you try to make a subtle approach to him, he won't notice your feeling toward him.
 Perhaps, you can be more successful by simply saying "I love you."
 His favorite type is a "Understanding girl."

・How to gain good luck
 Your lucky color wistaria    Color sample   
 Your lucky spot Amusement park
 Your lucky fashion style Pony tail
 Your lucky number 1.19.55
 Your lucky item Globe
 Your lucky food Strawberry short cake
 Your birth flower and the language of the flower Christmas cactus. Beautiful view.  → Flower photo

・Compatible job for you
 You should find a job, in which you can make use of your ability to forecast the future.
 e.g. a Financial analyst, a Fashion planner, etc.

・One-point advice to make yourself more charming
 Your smooth and shiny hair can increase your charm.
 Take good care of your hair by giving it nice conditioner and treatment cream.