Born January 8
4kサイズ(2880×2160)  全身4kサイズ(2160×2880)  塗り絵(2880×2160)  塗り絵全身(2160×2880)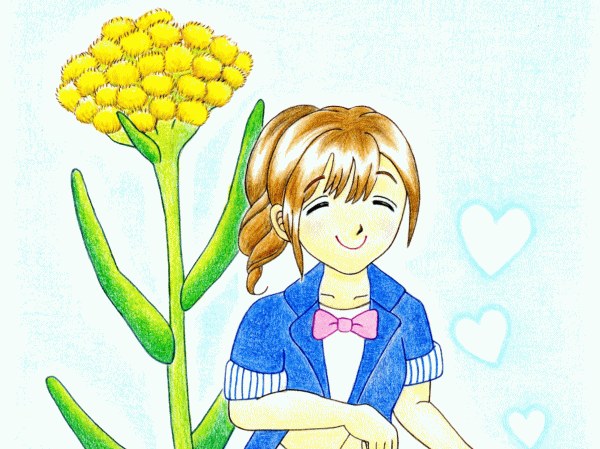 イラスト さっち ※無断転載禁止 ※無断転載禁止

Japanese ←→ Japanese & English ←→ English

Translation ちいさな翻訳屋さん
・Your personality
 Your mental ages are high and you have grown-up charm.
 Having a strong sense of responsibility, you stick everything out to the end.
 You're curious and try various kinds of things and expand skills moreover.

・Predict your love life
 You're with all your heart and soul. Once you loved, never miss him forever.
 As you stick your romance out to the end, you often succeed in your first love.
 As your mental ages are high, classmate might not make you satisfied with them.
 
・Friends
 As your mental ages are high, by any means you think of other girls your own age as childish.
 Be a leader or a big-sisterly facilitator of your friends and your friendship will be good.
 As your friends often depend on you, give advice to them and friendship will be developed.

・Your lucky months and dates
 January and May, also the 8th and the 17th of each month.

・Compatible boyfriend type
 A boy having various kinds of hobby is suitable for you.
 Try his hobby and expand your skill moreover.

・How you should approach a boy who was born on the date
 He's a kindhearted but little cool and difficult to approach.
 As he prefers girls doing for him, you should render him for help of various kinds.
 If you do for him, he also does for you.
 His favorite type is a "Obliging girl."

・How to gain good luck
 Your lucky color black    Color sample   
 Your lucky spot A meadow
 Your lucky fashion style Smiley face pattern
 Your lucky number 9.36.99
 Your lucky item Silver coins
 Your lucky food Roll cake
 Your birth flower and the language of the flower Gnaphalium affine. Warm heart.  → Flower photo

・Compatible job for you
 Your spirit of challenge is a potential as a company owner.
 e.g. a Trader, a Restaurant owner, etc.

・One-point advice to make yourself more charming
 Make your hair airy to volume up and your luck will be improved.