Born March 29
4k(2880×2160)  4k whole body(2160×2880)  Nurie(2880×2160)  Nurie whole body(2160×2880)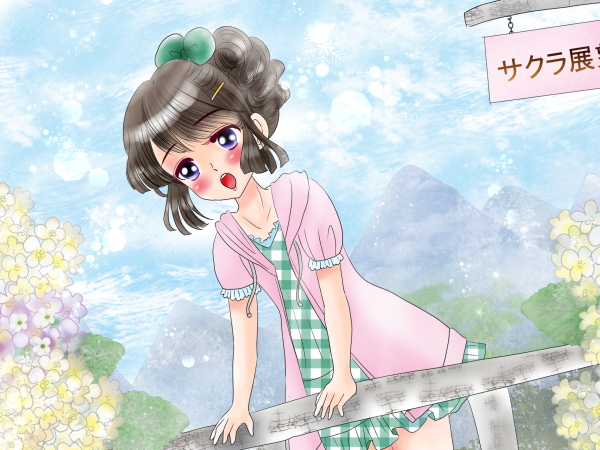 Illustration 「夢宮 愛」  Website Small room of Aichin ※無断転載禁止

Japanese ←→ Japanese & English ←→ English

Translation ちいさな翻訳屋さん
・Your personality
 You're honesty, cheerful, active girl.
 As you easily get absorbed in things and have various kinds of specialty.
 You're neutral and avoid friction and equally communicate with others.

・Predict your love life
 As you're honest, you're popular among boys.
 Finding his approach, the relationship will be soon started.
 However, you easily get absorbed in, if you become extremely conscious of him, you will be self-approving.

・Friends
 As you're fair, friends get together in relief.
 You willingly speak to a friend who looks like lonely.
 Your friendship will be long after you grow up into an adult.

・Your lucky months and dates
 April and July, also the 11th and the 29th of each month.

・Compatible boyfriend type
 A gentle, thoughtful boy will be suitable for you.

・How you should approach a boy who was born on the date
 He thinks he'll get a nice girlfriend and boast of her to others.
 If you show your specialty, he might approach you.
 His favorite type is a "Kind and considerate girl."

・How to gain good luck
 Your lucky color malachite green    Color sample   
 Your lucky spot observation platform
 Your lucky fashion style Mini skirt
 Your lucky number 5.5.95
 Your lucky item Amulet
 Your lucky food Crepe
 Your birth flower and the language of the flower Alyssum Happiness.  → Flower photo

・Compatible job for you
 You're cheerful and equally communicate with others. Find a job to capitalize the advantage.
 For example, Elementary school teacher,Nurse.

・One-point advice to make yourself more charming
 Have your hair up and you'll become more cheerful.