Born June 8
4k(2880×2160)  4k whole body(2160×2880)  Nurie(2880×2160)  Nurie whole body(2160×2880)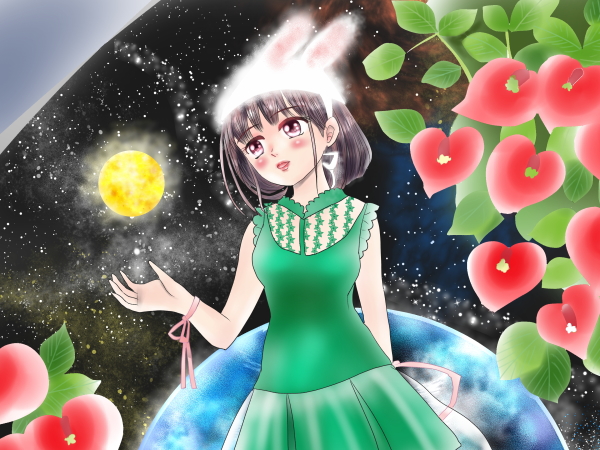 Illustration 「夢宮 愛」  

Website

 Small room of Aichin ※無断転載禁止

Japanese ←→ Japanese & English ←→ English

Translation ちいさな翻訳屋さん
・Your personality
 You're a diligent and hard worker, who makes a constant effort towards the target.
 No matter how long it might take, you're so determined, you'll achieve your targets.
 You're so polite, you're popular with the people older than you.  You're a bit self-centered, though.
 You have a good sense of color, so the key point in your outfit is color.

・Predict your love life
 Even when a boy approaches you, you won't give him the answer right away.  You'll take time and study him well.
 Because of that, you often lose a chance to be in love.
 You tend to fall in love with someone familiar in your daily life, rather than a popular boy.

・Friends
 You don't say what you really feel, so it'll take time for you to get close to your friends.  Once you're good friends with them, your friendship will last even after you grow up into adulthood.
 You're compatible with your senior friends and they look after you nicely.

・Your lucky months and dates
 January and June, also the 8th and the 17th of each month.

・Compatible boyfriend type
 You seek politeness in your boyfriend, so if he isn't polite enough, your relationship won't last long.

・How you should approach a boy who was born on the date
 As the boys who were born on the date are diligent and serious, if your attitude is not sincere enough, he'll turn down your love.
 Write down your feeling towards him in a letter.  You should make clear how you feel about him and let him know in a sincere attitude.
 He wants to know about a lot of things, so you should spend a long time to chat with him.
 His favorite type is a "Serious girl."

・How to gain good luck
 Your lucky color green    Color sample   
 Your lucky spot Planetarium
 Your lucky fashion style Watch
 Your lucky number 5.32.68
 Your lucky item White watch
 Your lucky food Pudding
 Your birth flower and the language of the flower Cockspur coral tree. Dream.  → Flower photo

・Compatible job for you
 As you're a hard worker making constant efforts, you'll be successful in academia.
 e.g. a Scholar, a Cooking expert, etc.

・One-point advice to make yourself more charming
 Nice accessories around your wrist can increase your charm.
 Pay more attention to your bracelets and wrist watches.