Born June 22
4k(2880×2160)  4k whole body(2160×2880)  Nurie(2880×2160)  Nurie whole body(2160×2880)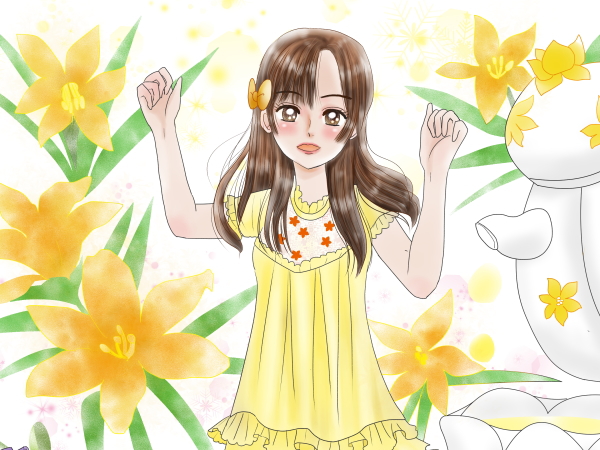 Illustration 「夢宮 愛」  

Website

 Small room of Aichin ※無断転載禁止

Japanese ←→ Japanese & English ←→ English

Translation ちいさな翻訳屋さん
・Your personality
 You are curious and enjoy a challenge.
 Whether suited or not, you like to challenge on new things.
 You may pass an audition out of the blue and debut as an actress.
 You are good at domestic chores, so you'll be a dependable mother in the future,

・Predict your love life
 Despite of your good luck with love, you are passive about love.
 Don't be afraid of your heart broken. You'll sure to find a great boyfriend.
 You totally devote yourself to the boy you like.

・Friends
 Because you care about your friends, you never do what they don't want you to do.
 However, your challenging spirit may sometimes annoy your friends.
 Once you learn to sense the mood in the air, you'll have many friends.

・Your lucky months and dates
 June and September, also the 4th and the 22nd of each month.

・Compatible boyfriend type
 With a boy who is curious, you will take on more challenges.
 With a boy who's quiet and family oriented, you'll become a dependable and good mother.
 Choose whomever you wish.

・How you should approach a boy who was born on the date
 He is waiting for a fateful encounter.
 Come up with a dramatic approach, and you'll be more likely to be successful.
 His favorite type is a "Family-oriented girl ."

・How to gain good luck
 Your lucky color heliotrope    Color sample   
 Your lucky spot Locker room
 Your lucky fashion style Scarf with Checkered pattern
 Your lucky number 1.37.64
 Your lucky item Aroma goods
 Your lucky food Milk tea
 Your birth flower and the language of the flower Licorice Forget your sorrow  → Flower photo

・Compatible job for you
 A job where you can utilize your domestic talent is suitable.
 e.g. a Stuff animal designer, a Interior planner, etc.

・One-point advice to make yourself more charming
 Wearing a milky white colored item will improve your domestic talent.