Born June 26
4k(2880×2160)  4k whole body(2160×2880)  Nurie(2880×2160)  Nurie whole body(2160×2880)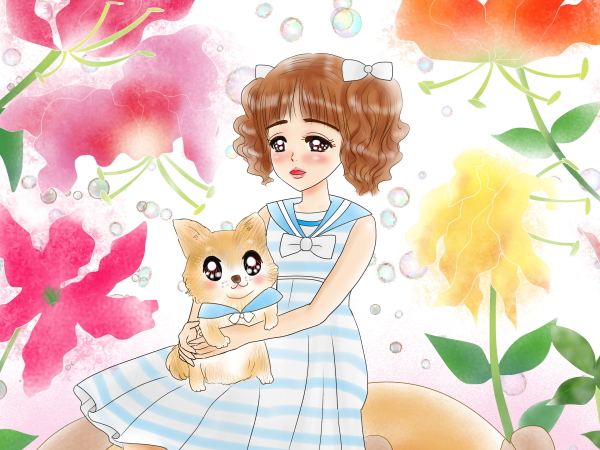 Illustration 「夢宮 愛」  

Website

 Small room of Aichin ※無断転載禁止

Japanese ←→ Japanese & English ←→ English

Translation ちいさな翻訳屋さん
・Your personality
 You are a quiet, pure-hearted girl who loves animals.
 Although you may be daydreaming quite often, once you get serious about something, you demonstrate high level of concentration.
 Whatever you do, always set a goal, and you will get better and better.

・Predict your love life
 Despite of your love luck and strong desire for marriage, you are passive about love.
 Your love may end up one-sided just because you didn't realize your it was mutual.
 Be positive about love, and many boys will turn to you.

・Friends
 Because you like to help people and have good luck with friends, many people will try to talk to you.
 However, you are not good at starting a conversation to make friends.
 You may not have so many friends, but many of them are good friends.

・Your lucky months and dates
 January and June, also the 17th and the 26th of each month.

・Compatible boyfriend type
 You, who's pure-hearted, are good match with a boy who's caring and kind.

・How you should approach a boy who was born on the date
 Because he has no confidence about himself, he thinks it's a joke when you tell him how you feel about him.
 When you tell him your feelings, do so while looking at him in the eye in a serious manner.
 His favorite type is a "Compassionate and family-oriented girl."

・How to gain good luck
 Your lucky color white    Color sample   
 Your lucky spot Room with plants
 Your lucky fashion style Marine style clothing
 Your lucky number 5.32.59
 Your lucky item Stuffed animal
 Your lucky food Candy
 Your birth flower and the language of the flower Gloriosa Glory  → Flower photo

・Compatible job for you
 A job where you can use your talent to work with animals is good for you.
 e.g. a Dog trainer, a Staff of a Pet store, etc.

・One-point advice to make yourself more charming
 Accessories using a shell improve your luck.