Born December 23
4k(2880×2160)  4k whole body(2160×2880)  Nurie(2880×2160)  Nurie whole body(2160×2880)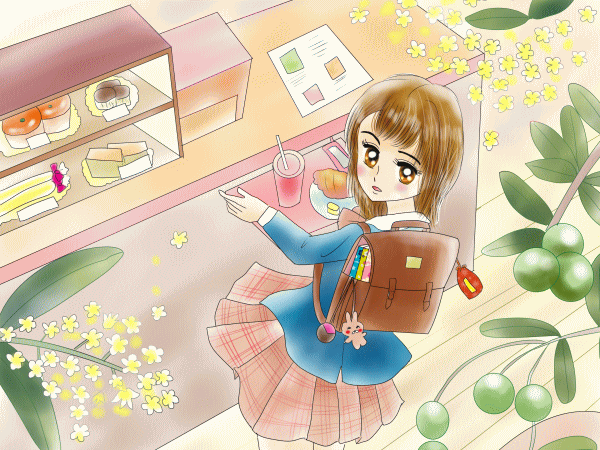 Illustration 「夢宮 愛」  Website Small room of Aichin ※無断転載禁止

Japanese ←→ Japanese & English ←→ English

Translation ちいさな翻訳屋さん
・Your personality
 You're smart, calm and an honor student.
 Every your words are very convincing. You can well convince others.
 So friends depend on you and there're a lot of boys longing for you.

・Predict your love life
 You research hobbies and special skills of your favorite boy and gather a lot of topics for talking to him.
 However, you have no courage to talk to him and just watch your chance.
 Be somewhat more boyish and boys find you as friendly to talk to. Then chance will be coming soon.

・Friends
 Your words are very convincing so you often provide advice to your friends.
 You're delight to be depended and respond each of their problems with respect.
 During such communication, you get close friends one by one.

・Your lucky months and dates
 January and May, also the 5th and the 23rd of each month.

・Compatible boyfriend type
 Your leverage is not enough.
 Find a boy of action and you'll get more leverage little by little.

・How you should approach a boy who was born on the date
 He prefers regular girls.
 You should adjust your hair and dress. Make sure not to forget anything in front of him.
 His favorite type is a "Strong hearted girl."

・How to gain good luck
 Your lucky color peach    Color sample   
 Your lucky spot Café
 Your lucky fashion style Blazer
 Your lucky number 8.17.44
 Your lucky item Amulet
 Your lucky food Rice cracker
 Your birth flower and the language of the flower Olive Peace.  → Flower photo

・Compatible job for you
 Your words are very convincing. Find a job which you can capitalize it.
 e.g. a News reporter, a Layer, etc.

・One-point advice to make yourself more charming
 Using elegant gestures and your intelligence will be more intelligence.
 Just putting your fingers together works effective.