Hukumusume fairy tale collection > Hundred stories > May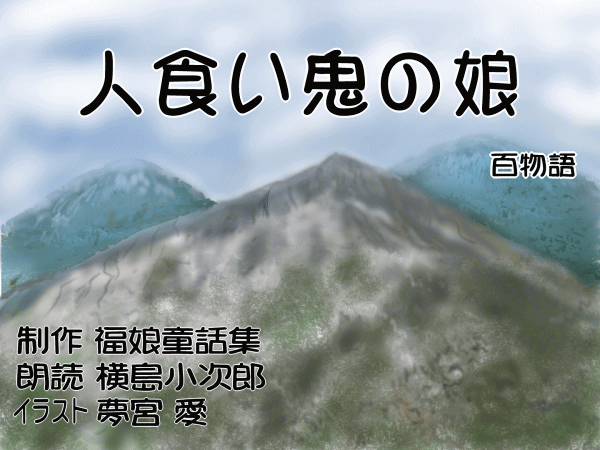 illustrator 「Ai Yumemiya」  blog 「夢見る小さな部屋」

Daughter of Ogre

・Japanese ・English ・Chinese

・Japanese&English ・Japanese&Chinese
  Once upon a time, a fierce ogre has lived at a mountain in Osaka.
  The ogre has an only daughter. And today is the first day for her for man-eating.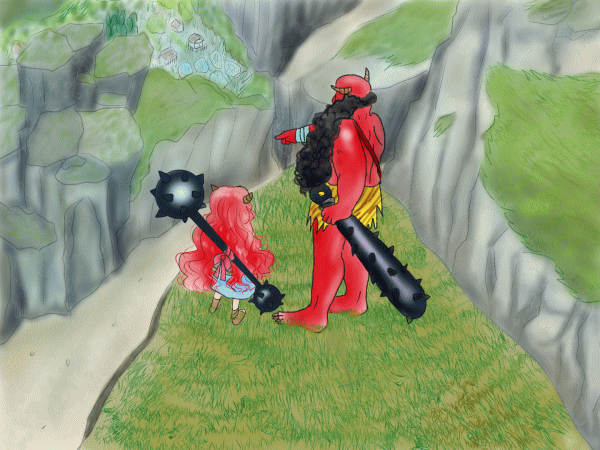 "Well, as a human will soon walk through here, attack and eat it."
  The father ogre kindly told his daughter but she shook her head with fear.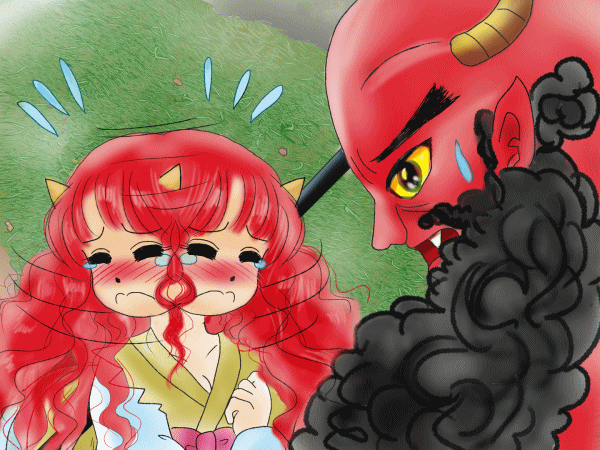 "No. I don't want to eat humans."
"No problem, I will be with you."
"To begin with, unless you can eat humans, you cannot be a good ogre."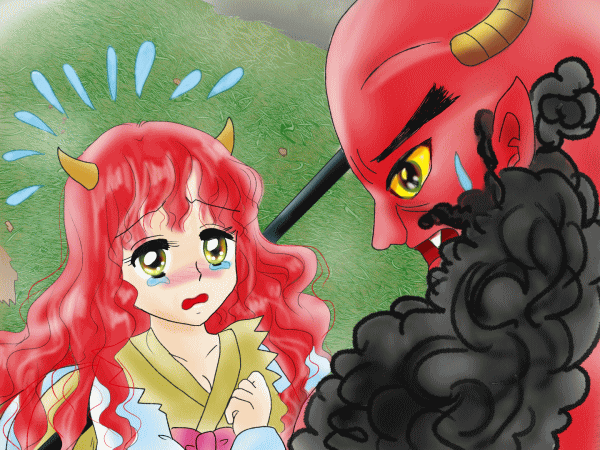 "But…."
"Hey, take it easy."
  The father persuaded her seriously.
  Then a man walked through there.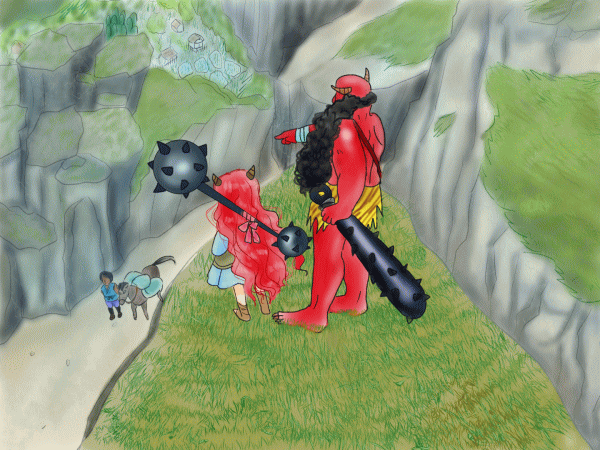 He was a cool and quite handsome man, and also seemed strong.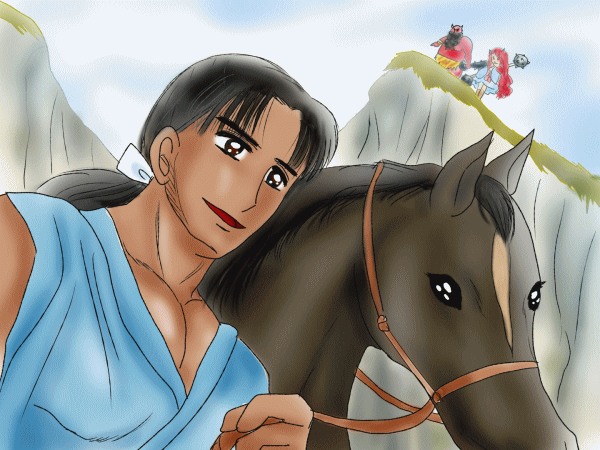 The daughter soon hid herself behind of her father with fear and embarrassment.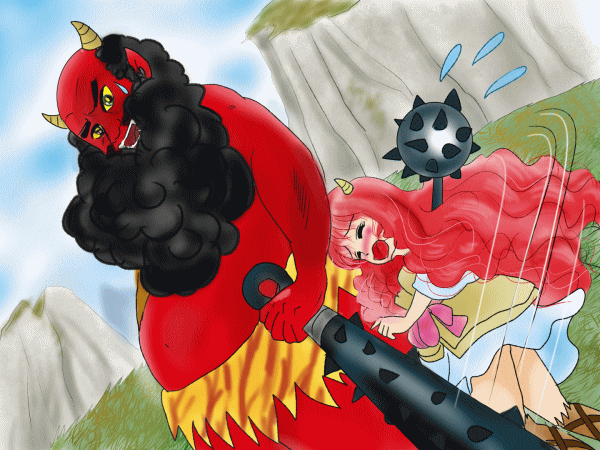 "Hey, hurry up. Go and eat him."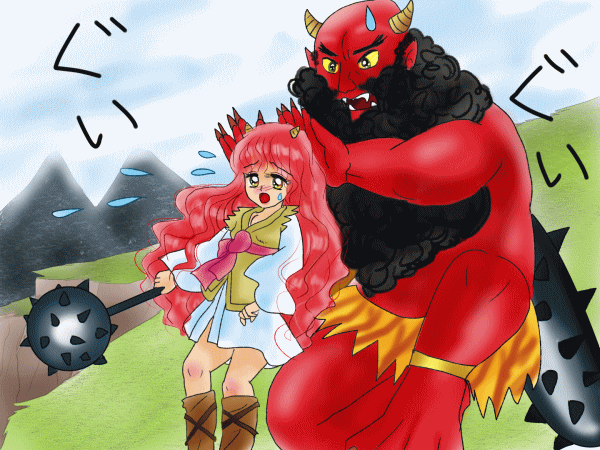 The father stuck her out in front of him.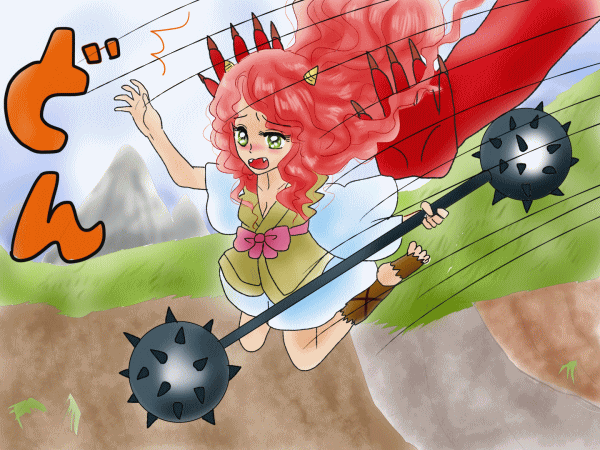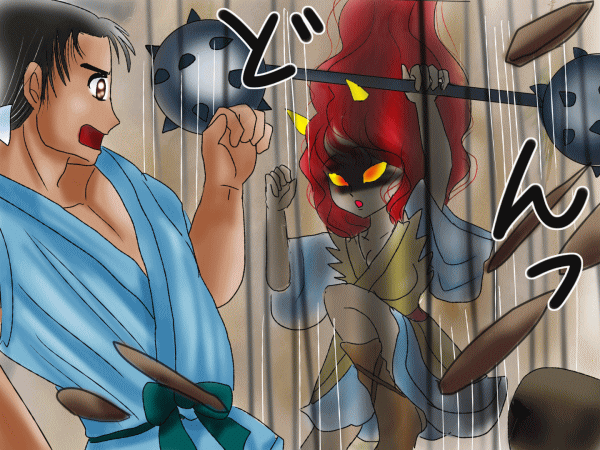 "Ogres!"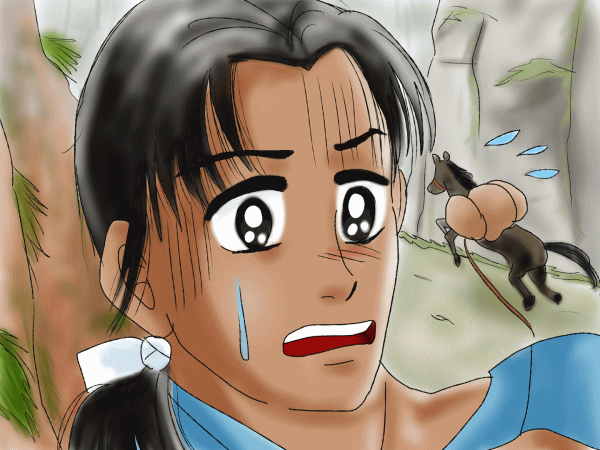 The man was surprised and immediately tried to run away.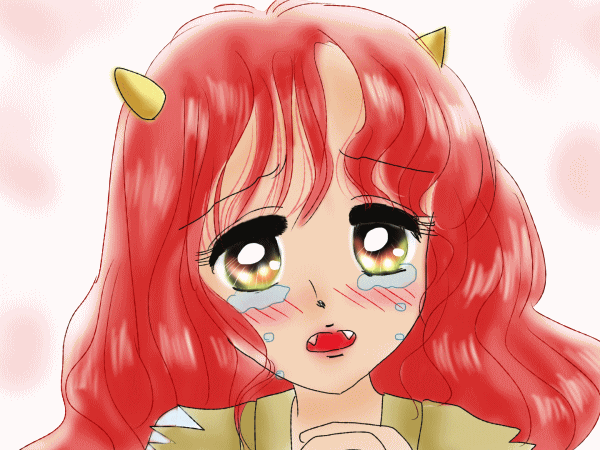 Soon the daughter began crying with shading her face with her hands.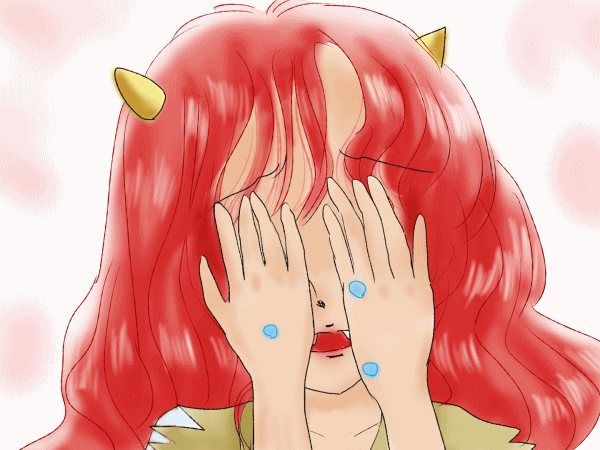 "No. I don't want to eat humans."
 She was actually an ogre but still a cute girl.
 The man calmed down and gently gave her a suggestion.
"Hey girl. Don't cry anymore.
 By the way, why don't you do arm wrestling with me?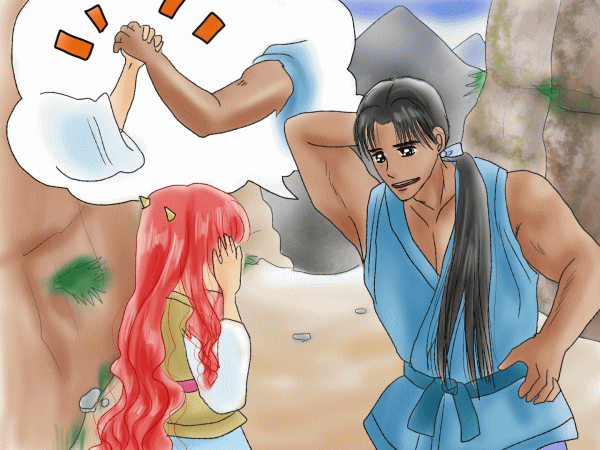 If you won, I will happily present my body to you.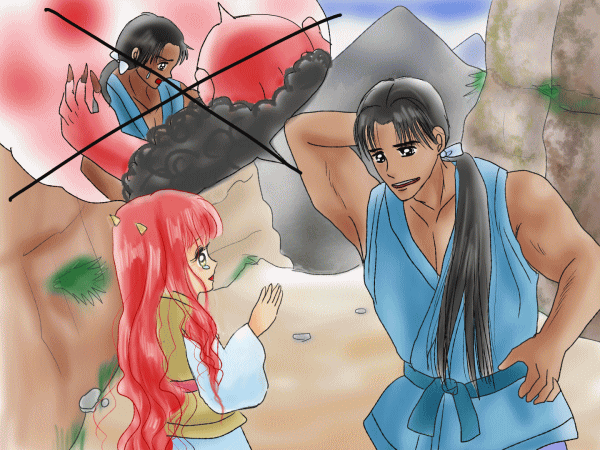 But, if you lose, please give up to eat humans forever.
 Is it okay?"
 Then she grinned.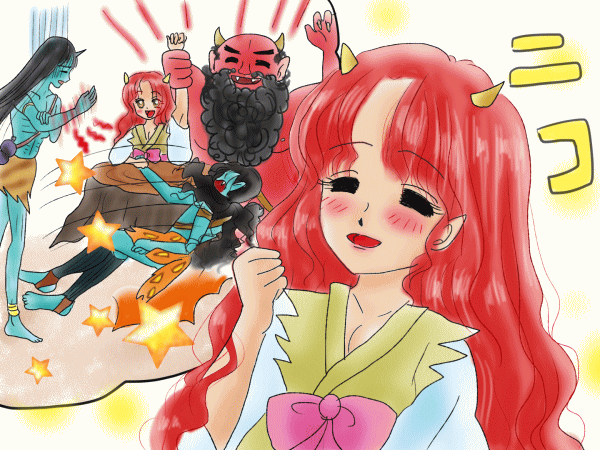 She likes arm wrestling and has never lost to her friends.
 "Yes, let's do it."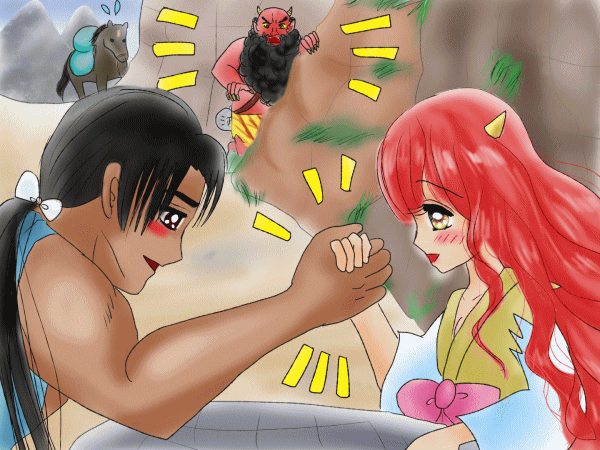 Then the man and she began doing arm wrestling right away.
"Are you ready? fight!"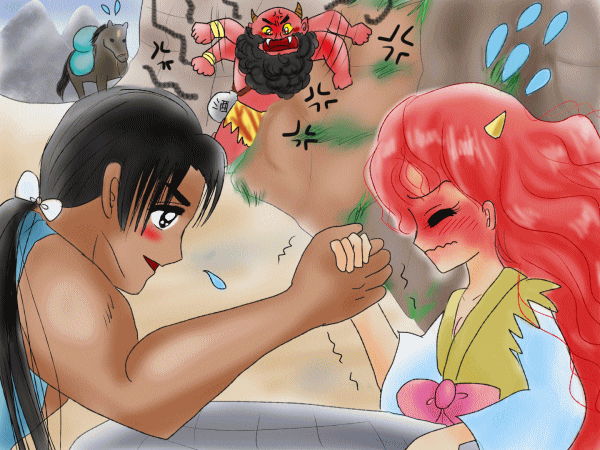 However, the man was very strong so that her arm was nearly laid down.
 The father, who was hidden himself and looking their fight, finally appeared as he cannot stand anymore.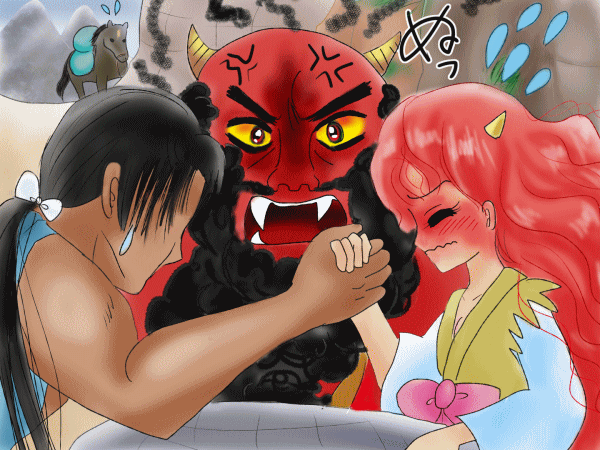 "Hey, my daughter, what's going on? He is just a human.Come on. Now!"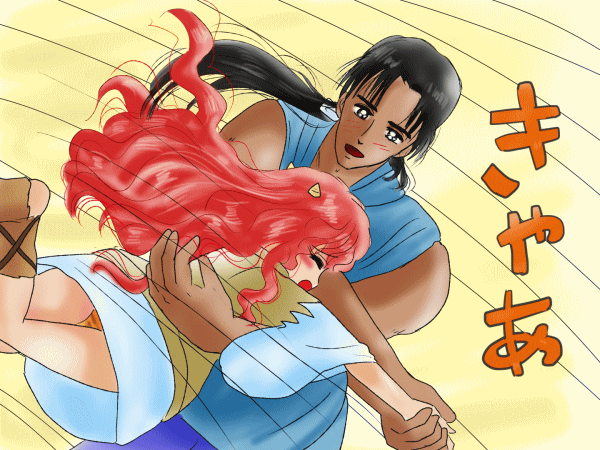 But the man was strong, so the daughter was turned over herself.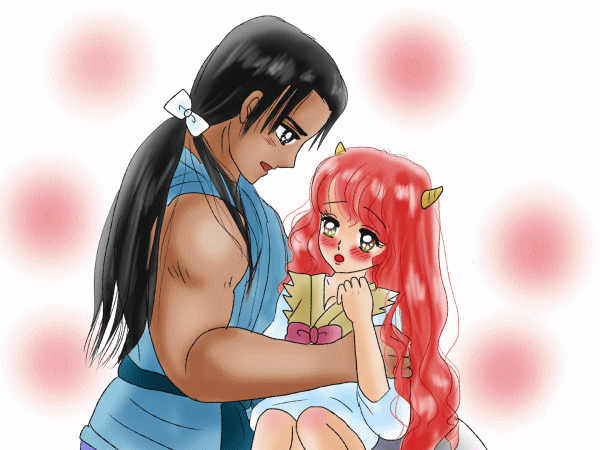 "Oh my god, I lost."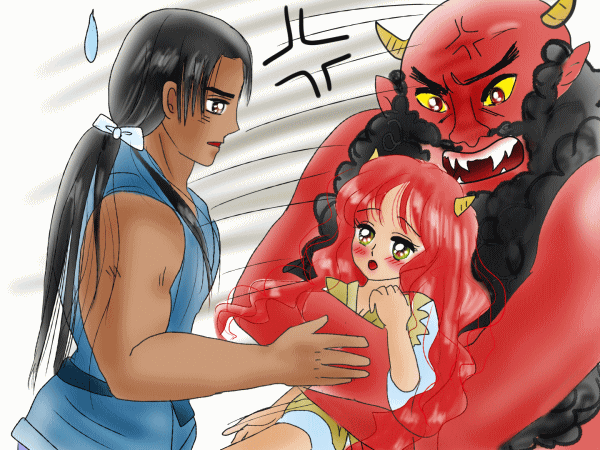 The father help her up and nearly scolded.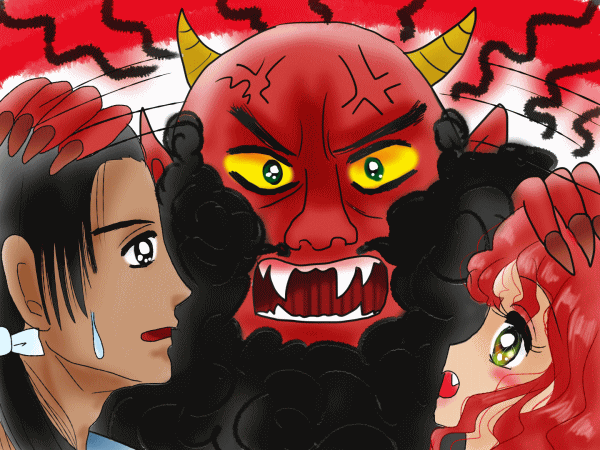 "This is really shameful.We may not able to eat humans in the future."
 And the father suggested the man.
"Next, we will have a tug of war."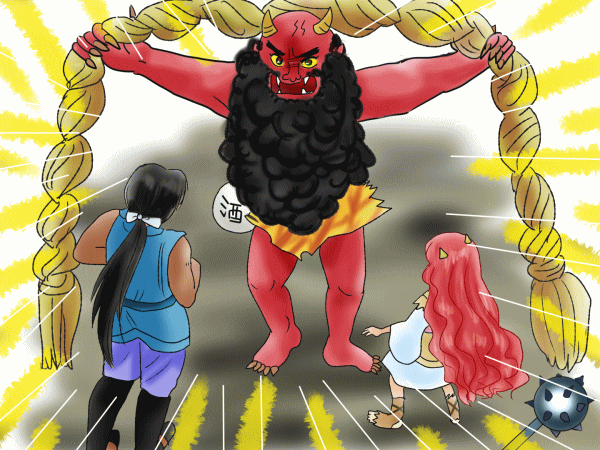 And he handed the man the other end of a rope,he and the daughter tugged the rope with full force together.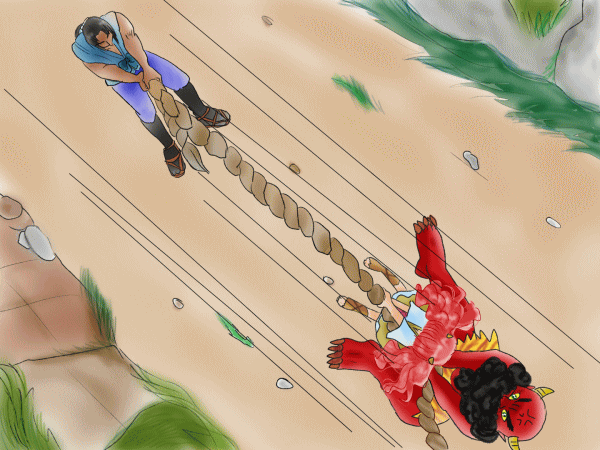 "Here! See how strong we are!"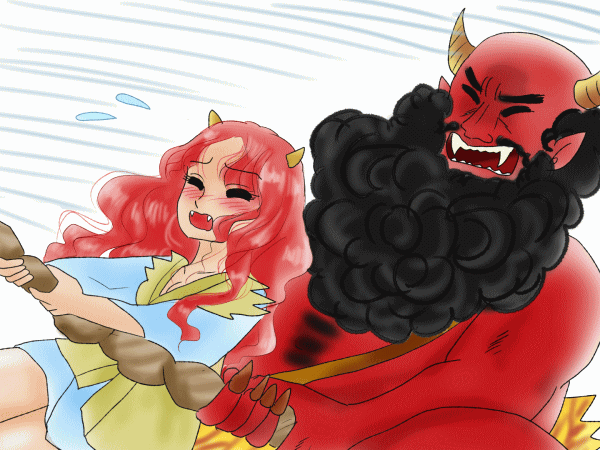 However, as the man was much stronger,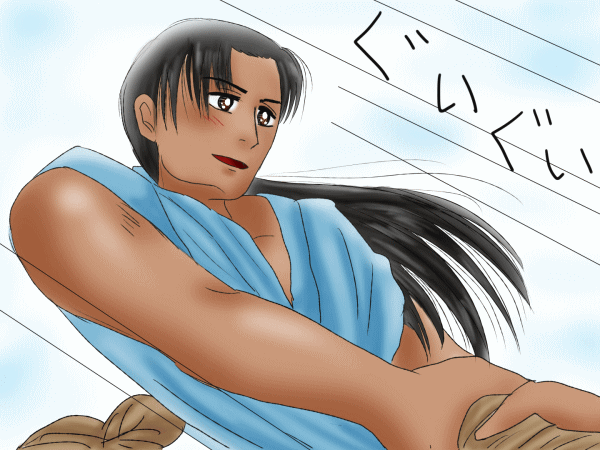 the ogres were dragged forward.
"Hey, someone, help us!"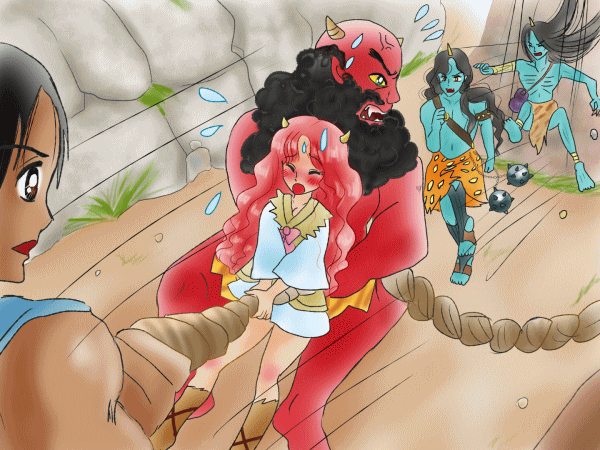 Two other ogres appeared from somewhere responding to the father's call, and joined the tug of war.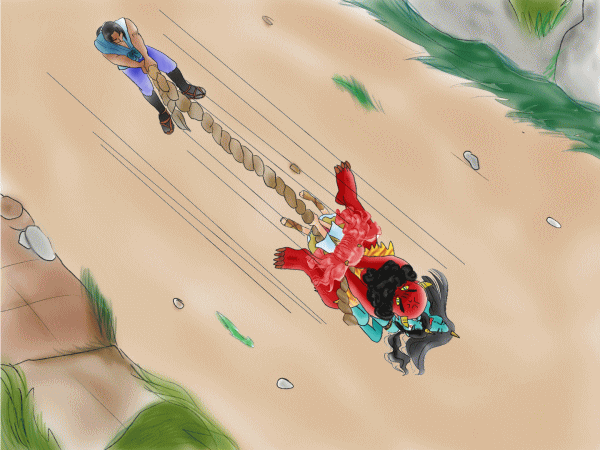 "Heave ho! Heave ho!"
 Four ogres tugged the rope with clenching their teeth.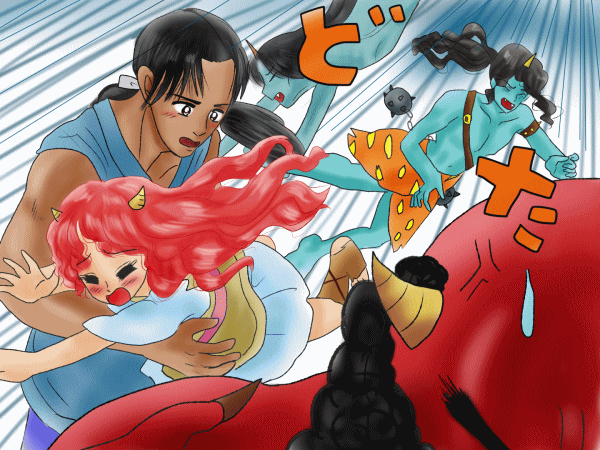 But the all of the four ogres were dragged forward and fell down toward the man.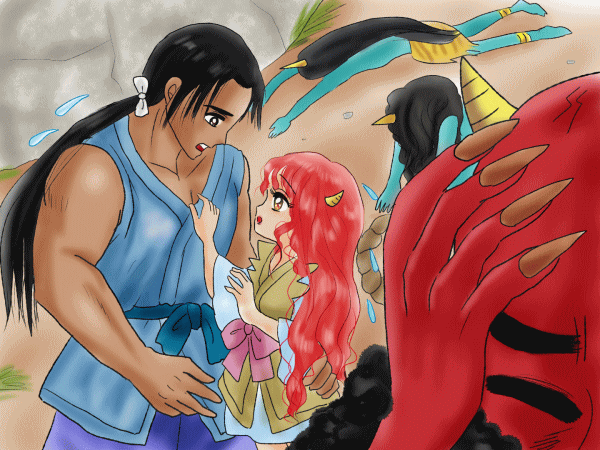 The father was surprised.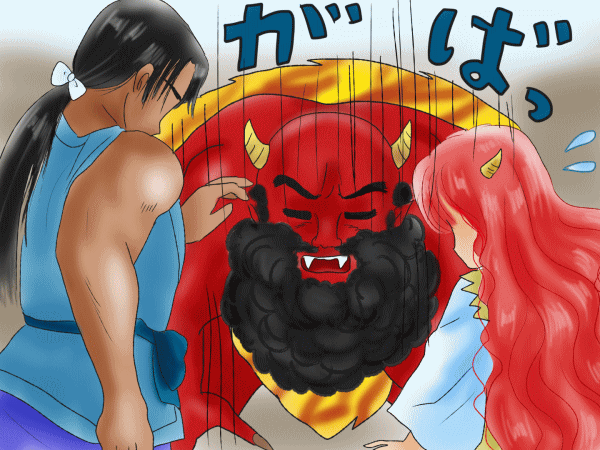 "I am astonished.
 Man. No. Sir, how strong you are.
 You are a human who we can hardly eat."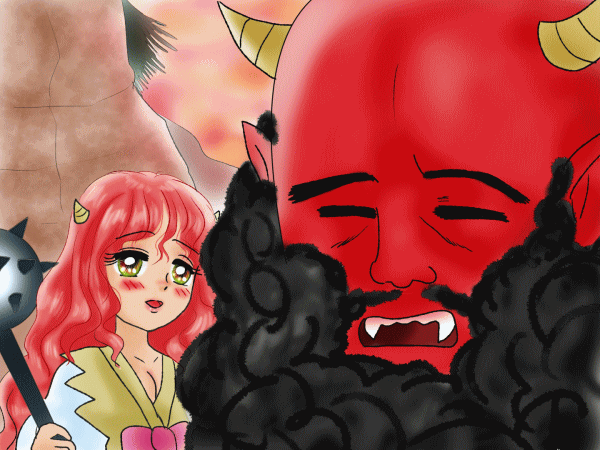 The man told the father ogre who was impressed.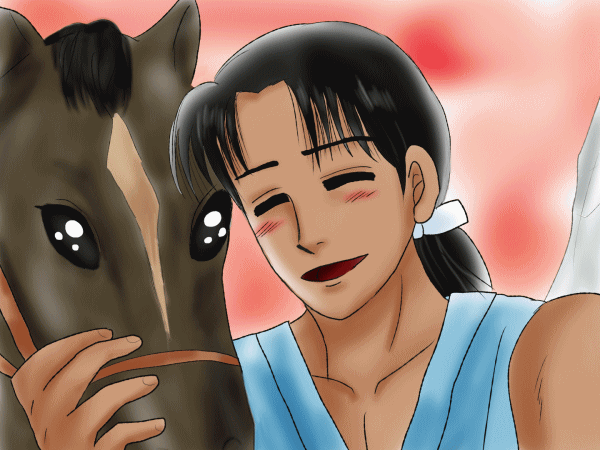 "Then, as you promised, stop man-eating forever."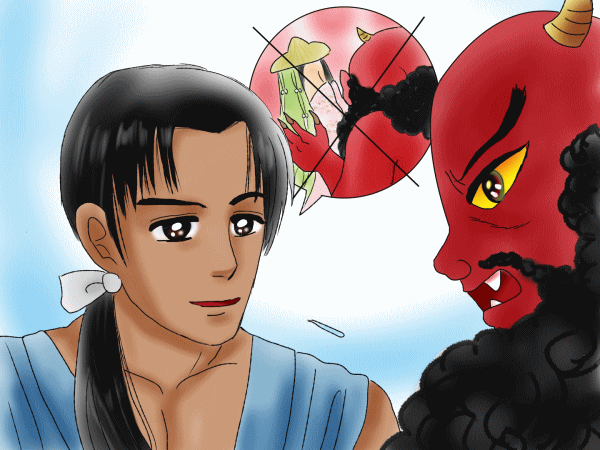 "Sure. I will keep my word."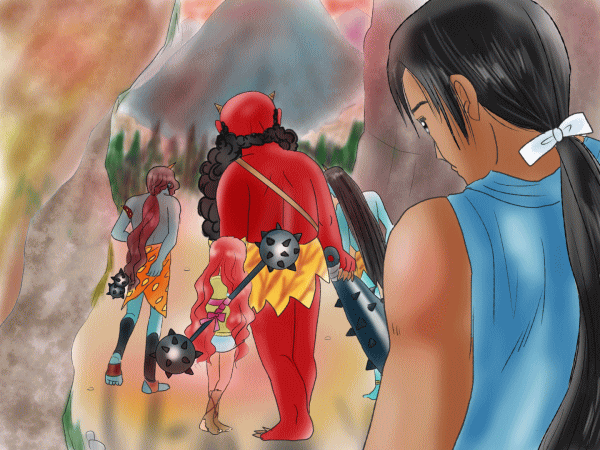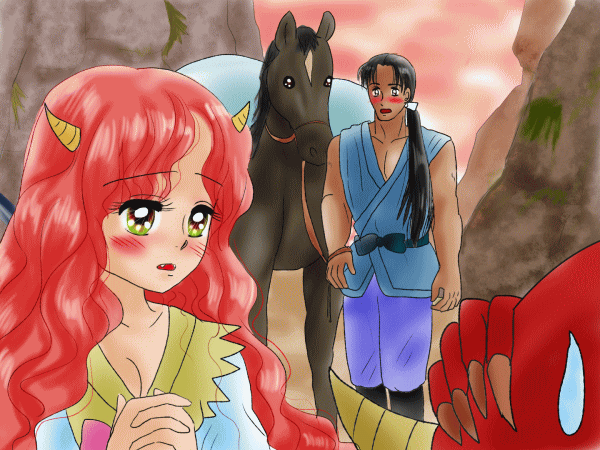 After that, ogres have never attacked humans along with their promise.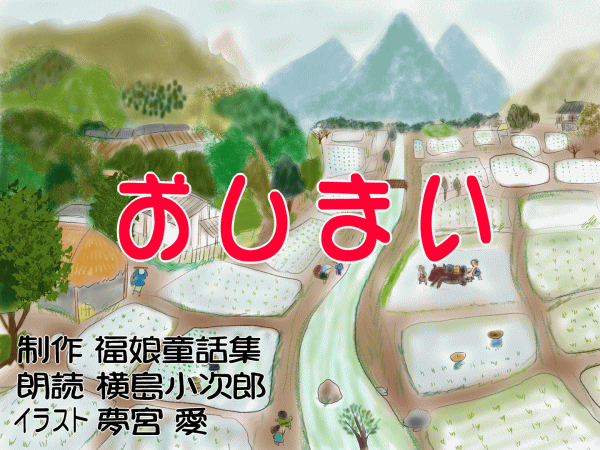 The End
Bonus illustration(All rights reserved)