Hukumusume fairy tale collection > Hundred stories > November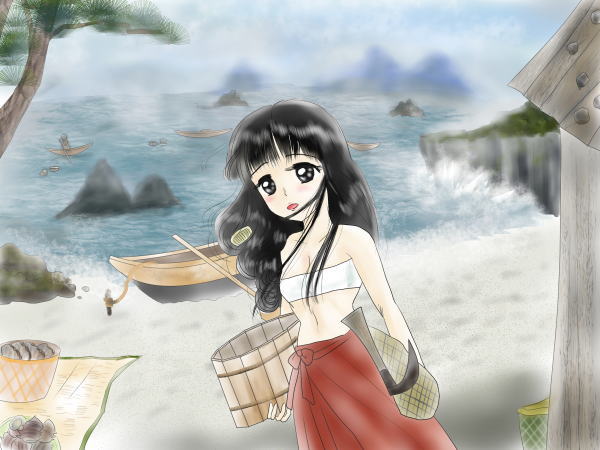 illustrator 「AI YUMEMIYA」  SNS 「夢見る小さな部屋」

Tomokazuki
Tomokazuki: a sea monster who lives in the sea in Toba and Shima in Mie prefecture.

・Japanese ・English ・Chinese

・Japanese&English ・Japanese&Chinese
 Once upon a time, There is a young Ama named Miyo in a village by the Ise sea.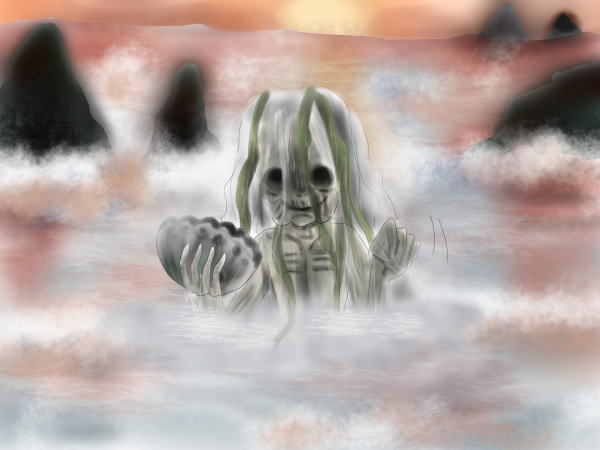 In the Ise sea, there is a monster called Tomokazuki, who scared Ama.
 When Miyo has just become Ama, older Ama told her Tomokazuki.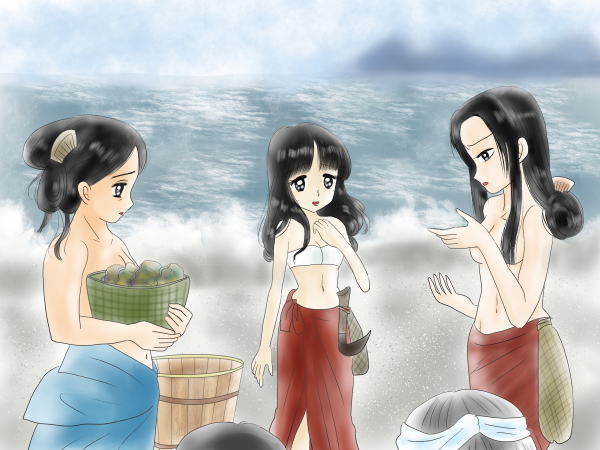 'Listen, Miyo.
 Tomokazuki appears the form of Ama like us and says,
'Here is an abalone for you.'
 But, you must not take it by hand.
 If you take it by hand, Tomokazuki catches your wrist and drags you into the bottom of the sea.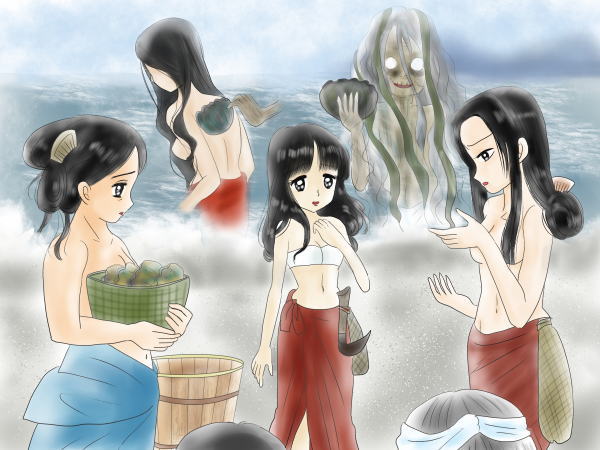 If you really want the abalone, ask the monster to attach it to your back.'
'I see.'
 Miyo kept the teaching of older Ama, she was careful not to see the monster.

 One Autumn, the stormy weather stays so bad that Ama divers can't dive into the sea for seven days.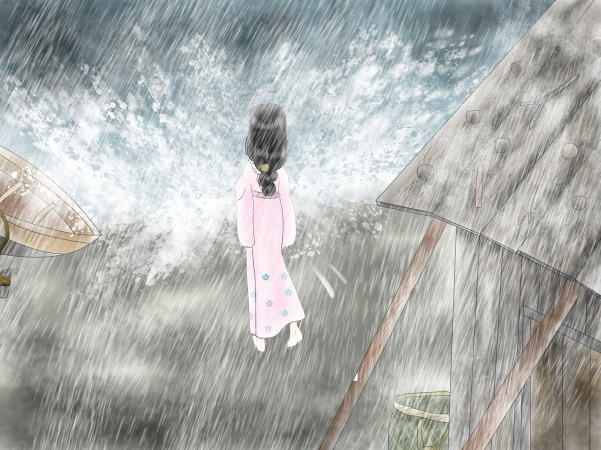 'What should I do? If it goes on like this, I'm running out of money to buy foods.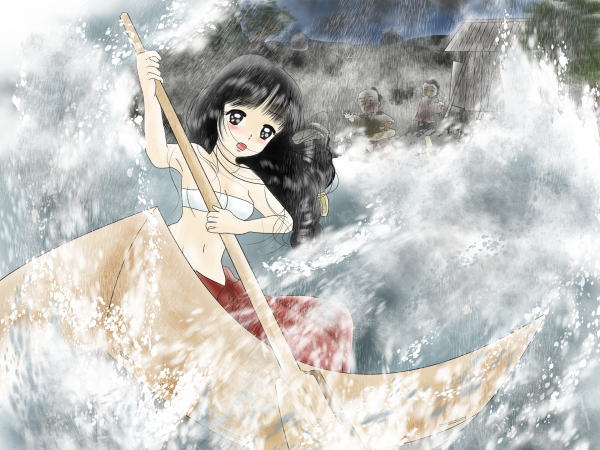 Although the family stopped her, she rowed the small boat into the stormy sea.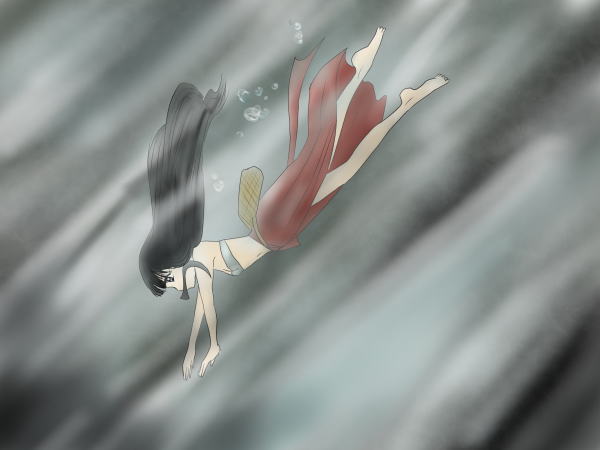 No matter how much she dives, there are neither the abalone nor the turban shell.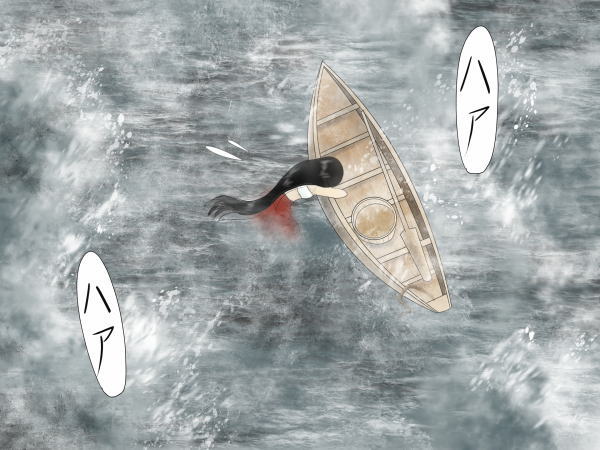 'I can't do this anymore here. Find other places'
 She dived into the another place she's never been to.Then, an elder Ama appeared with a big abalone under her arm.
 She said to Miyo,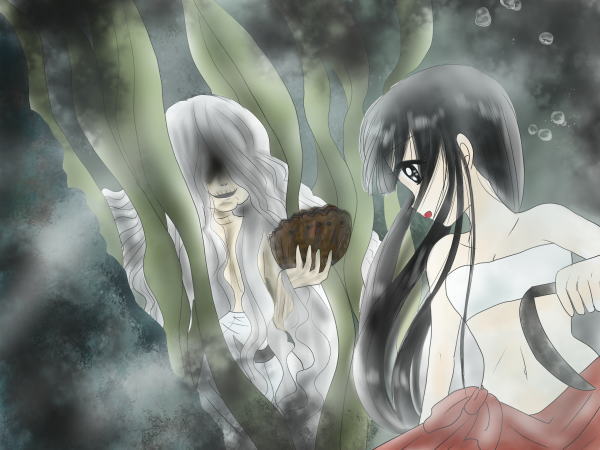 'Oh dear, good girl. You're diving on such a stormy day. Please take this abalone with you.'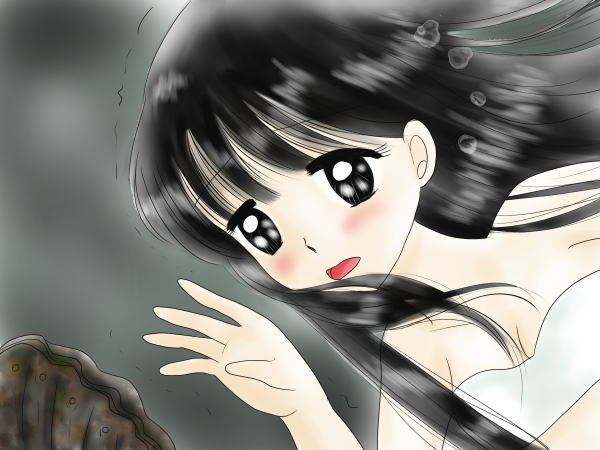 'What a nice Ama she is.'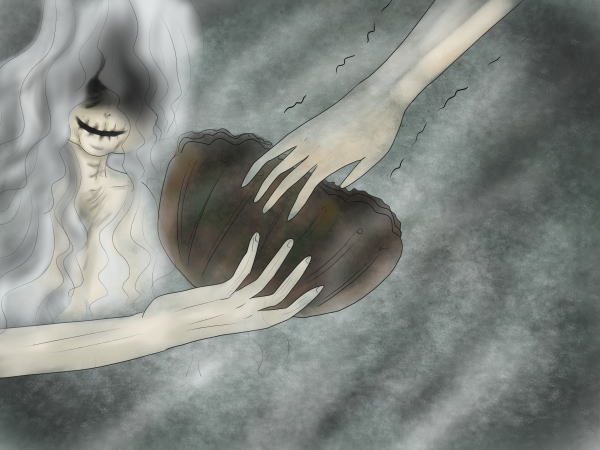 Miyo was glad to receive the abalone by hand.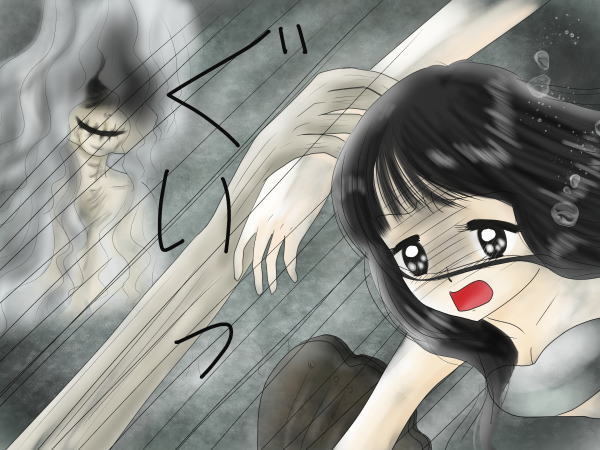 At that moment, the elder Ama grinned and grabbed her wrist strongly.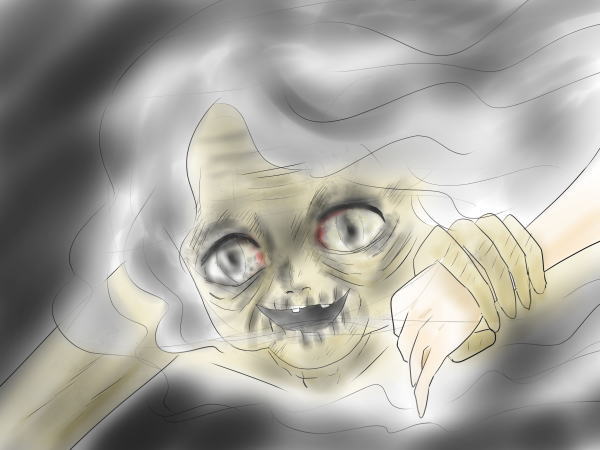 'I've got the sacrifice finally. I can rest in peace now.'
 Ant then, the elder Ama dragged her into the bottom of the sea.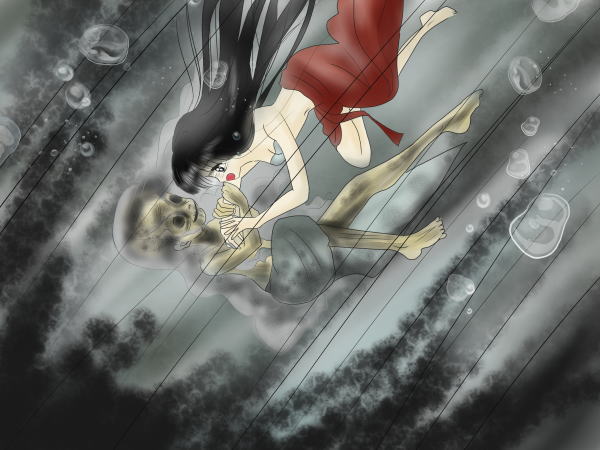 'Oh no! She is Tomokazuki!'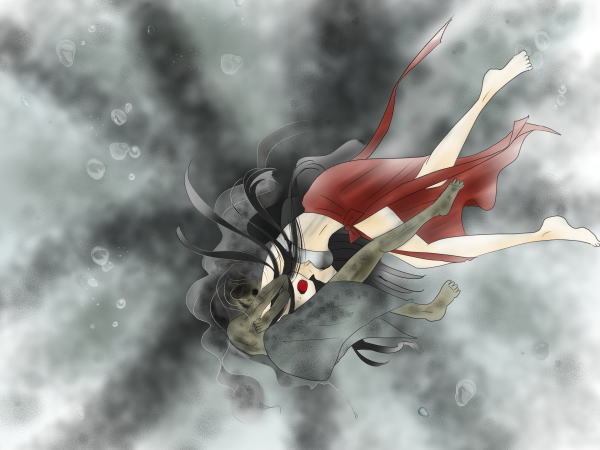 Miyo struggled to escape, unfortunately she sank into the bottom of the sea.

 Tomokazuki is a ghost of Ama who died in the sea. It is said that Tomokazuki cannot rest in peace until she finds the scapegoat for her.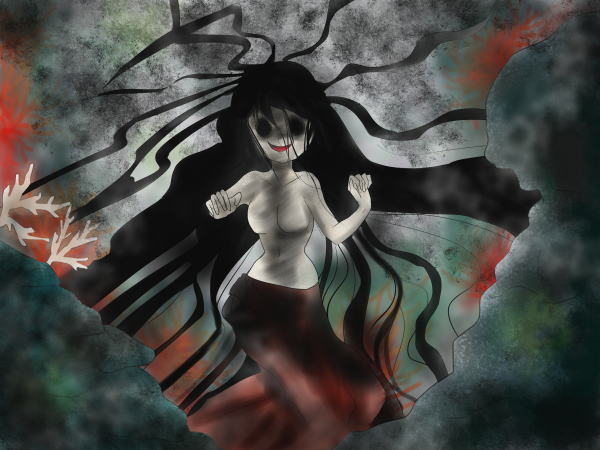 It is also said that Miyo has become Tomokazuki in the sea and she has been waiting the other Ama coming along to be the scapegoat for her.
The End