・Your personality
 You are so capable and active, you can do anything on your own.
 Only, quite often, you tend to take action intuitively, so you may not be very successful.
 You always need to plan ahead.
 The older you get, the better intuition you'll have, so you'll be successful in big business.

・Predict your love life
 Once you find someone attractive, you'll create a story in your mind, from your first date through to the wedding with him.
 f things go as smoothly as your love story, it'll be great.  However, in many cases, you tend to believe in your intuition and fail.
 You tend to be attracted to several boys at the same time, so by going out with them, you'll find someone most compatible with you.

・Friends
 You're a good listener, so quite often, your friends seek your advice.
 Your friendship with these friends will last very long.

・Your lucky months and dates
 June and December, also the 5th and the 14th of each month.

・Compatible boyfriend type
 For your boyfriend, you should find someone who is mature and you can trust.
 By just following him, you'll be able to overcome your weaknesses.

・How you should approach a boy who was born on the date
 He doesn't take action first and he waits for girls to confess their love to him.
 If you feel you have a good chance, you should confess your love to him right away.
 His favorite type is a "An easy going girl with wide range of topic."
4k(2880×2160)  4k whole body(2160×2880)  Nurie(2880×2160)  Nurie whole body(2160×2880)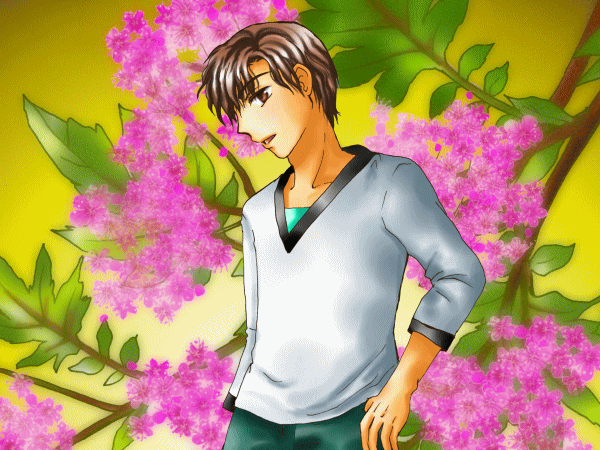 イラスト 荒駒るみ  運営サイト eRu★Art ※無断転載禁止
・How to gain good luck
 Your lucky color emerald green    Color sample   
 Your lucky spot Stationary shop
 Your lucky fashion style Denim
 Your lucky number 2.29.56
 Your lucky item Hand mirror
 Your lucky food Sandwich
 Your birth flower and the language of the flower Japanese spirea Not rewarding.  → Flower photo

・Compatible job for you
 Due to your excellent capabilities and intuition, you'll be successful as a business owner.
 e.g. a Company president, a Layer, etc.

・One-point advice to make yourself more charming
 Fruit-flavored item can increase your charm.
 Red fruit flavored items can be effective.