Born March 5
4k(2880×2160)  4k whole body(2160×2880)  Nurie(2880×2160)  Nurie whole body(2160×2880)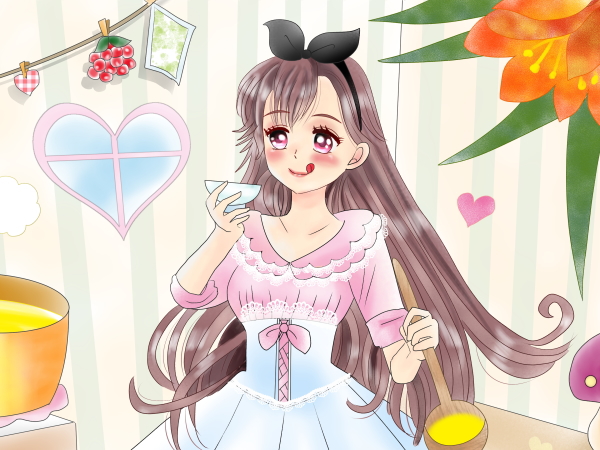 Illustration 「夢宮 愛」  Website Small room of Aichin

Japanese ←→ Japanese & English ←→ English

Translation ちいさな翻訳屋さん
・Your personality
 You're smart, calculating and sensitive.
 As you have so much energy and strong lungs, you stand out in your class.
 You're a bit of a scatterbrain but it's your charm.

・Predict your love life
 As your actions are calculating, you have a high probability of getting you fall in love.
 However, you take a long time to become serious, and your rival might get him during your idling.
 Getting a boyfriend, you become happy and boast of him.

・Friends
 As you treasure your friends, friends longing for you get together.
 Make friends with who have specialty you haven't, and you'll get her or his specialty.
 Listen to your friends thoughtfully, and your friendship will be more developed.

・Your lucky months and dates
 July and December, also the 5th and the 14th of each month.

・Compatible boyfriend type
 Find a boy having much energy as you.

・How you should approach a boy who was born on the date
 He's not good at getting along with others. He sometimes doesn't notice your approach.
 Grab his attention with topics of interest to him, and lead him notice of your good point step by step.
 His favorite type is a "Girl who will make you feel safe."

・How to gain good luck
 Your lucky color mint green    Color sample   
 Your lucky spot Kitchen
 Your lucky fashion style Black ribbon
 Your lucky number 8.80.89
 Your lucky item Badge with character print
 Your lucky food Raspberry
 Your birth flower and the language of the flower Agapanthus. Preciousness.  → Flower photo

・Compatible job for you
 As you have much energy, find a job you could active in various fields of.
 For example, Tour conductor,Railroad staff/train conductor.

・One-point advice to make yourself more charming
 Set your hair as showing your forehead, you'll become more intelligently attractive.