Born June 23
4k(2880×2160)  4k whole body(2160×2880)  Nurie(2880×2160)  Nurie whole body(2160×2880)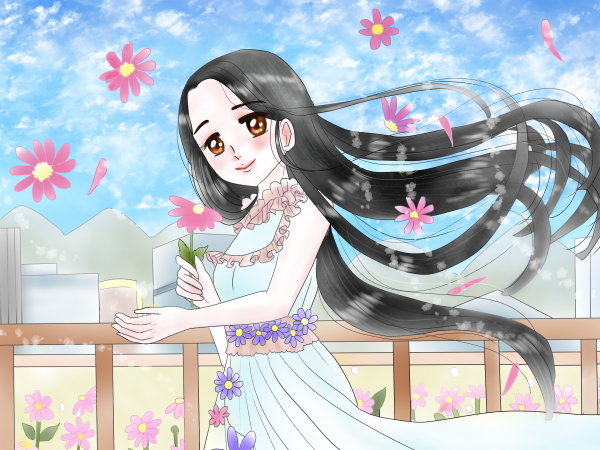 Illustration 「夢宮 愛」  

Website

 Small room of Aichin ※無断転載禁止

Japanese ←→ Japanese & English ←→ English

Translation ちいさな翻訳屋さん
・Your personality
 You are a girl with a great smile.
 Because you are polite, you are liked by older people.
 You can express your opinion clearly in public without getting nervous.
 You are an honor student who likes studying and learning things.

・Predict your love life
 Although you don't usually get nervous, you freeze in front of the boy you like.
 You may miss your chance by not noticing an approach from a boy.
 Once you get used to dealing with boys, you'll be good at being in a relationship.

・Friends
 Although you always care about your friends, you may hurt their feelings by being too honest.
 However, you can make it up quickly because you know how to apologize.

・Your lucky months and dates
 June and December, also the 3rd and the 23rd of each month.

・Compatible boyfriend type
 You need someone cheerful.
 You can enjoy everyday life with him.

・How you should approach a boy who was born on the date
 A boys who was born this day is also kind and caring.
 Express your sincere feelings for him, and he will sure to accept you.
 His favorite type is a "Kind girl ."

・How to gain good luck
 Your lucky color jaune brillant    Color sample   
 Your lucky spot Roof top
 Your lucky fashion style Parka
 Your lucky number 2.38.92
 Your lucky item Smart phone with decoration
 Your lucky food Pasta
 Your birth flower and the language of the flower Miyamayomena forget your depression  → Flower photo

・Compatible job for you
 A job where you can utilize your strength of not getting nervous in public is good.
 e.g. an Announcer, a Staff at the apparel shop, etc.

・One-point advice to make yourself more charming
 Lace clothing will improve your luck.