Born December 4
4k(2880×2160)  4k whole body(2160×2880)  Nurie(2880×2160)  Nurie whole body(2160×2880)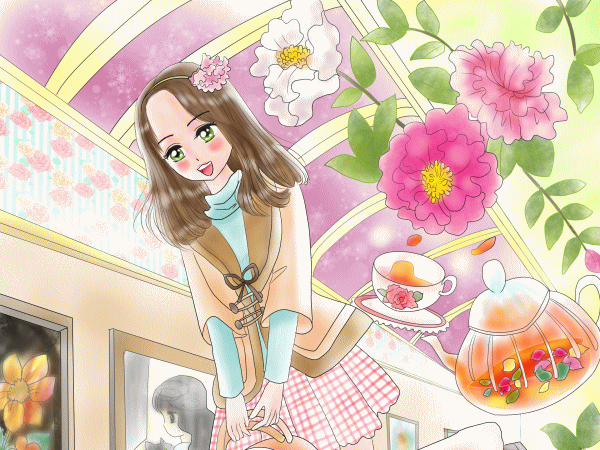 Illustration 「夢宮 愛」  Website Small room of Aichin ※無断転載禁止

Japanese ←→ Japanese & English ←→ English

Translation ちいさな翻訳屋さん
・Your personality
 You're so powerful and self-confident, you'll just act as you fee like.
 You're so shrewd, although you act as you feel like, things turn out quite well.
 You have a voluntary spirit.  You always hope to make a positive contribution to the world.

・Predict your love life
 In love life too, you just act as you feel like.  When you feel there is a good chance, you'll tell him your feeling straight away.
 You adore good-looking boys.  The harder it is to capture his heart, the more passionate you'll become.
 You're highly feminine, so you'll give him hand-made presents, etc.

・Friends
 You act as you feel like, so your friends see you as a unique girl.
 Try to say hi to everyone in a happy way.  Then, your friends will increase.

・Your lucky months and dates
 September and December, also the 3rd and the 22nd of each month.

・Compatible boyfriend type
 You're compatible with boys who are as shrewd as you are.

・How you should approach a boy who was born on the date
 The boys who were born on the date are also so shrewd, he can tell right away how girls feel about them.
 You should approach him in an unexpected way, so unexpected he could even not imagine.  Then, you'll be more successful in capturing his heart.
 His favorite type is a "Girl who knows how to talk."

・How to gain good luck
 Your lucky color ecru beige    Color sample   
 Your lucky spot Art museum
 Your lucky fashion style Jacket
 Your lucky number 7.79.88
 Your lucky item Head band
 Your lucky food Herb tea
 Your birth flower and the language of the flower Camellia. Personal charm.  → Flower photo

・Compatible job for you
 You should find a job in which you take advantage of your shrewdness.
 e.g. a Private Detective, a Fortune teller, etc.

・One-point advice to make yourself more charming
 Put on gold-color accessories, and you'll be luckier.